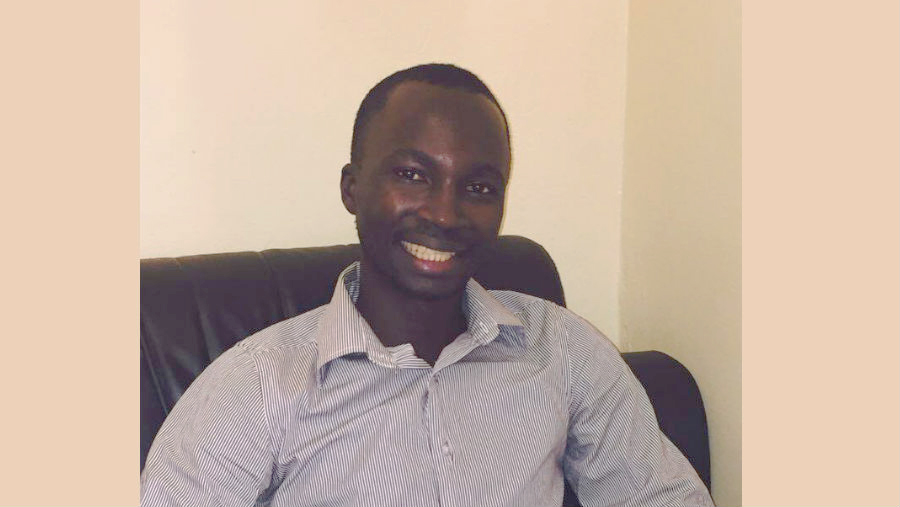 At 23 years old, Mustapha began volunteering with OneSight in The Gambia because he believed in the mission and vision of giving sight to the world. He is passionate, self-motivated, loyal and dedicated. His ability to learn and grow is exceptional for his age. He quickly transitioned from volunteer to Country Manager (Gambia) and now serves as Regional Manager (Africa).
Mustapha worked in The Gambia opening seven vision centers, bringing access to eye care and eye wear to 1.9 million people. During the time of civil unrest in Gambia he worked tirelessly with local eye health personnel and government to ensure the roll out of the vision centers continued.
Mustapha has coordinated programmes in Gambia, Rwanda, Zambia, and Liberia. He is passionate about the Sustainable Eye Care Model that OneSight is implementing in Africa and Southeast Asia. He was in Zambia, away from his home country of The Gambia in West Africa for a 3 month period, building capacity and technical expertise within the new Zambian team and managed to steer them to a successful launch of four vision centers (Chongwe, Nyimba, Chadiza and Chama) in a period of two weeks. He has continued to oversee the roll out for all Vision centers across the African continent. Approximately 40 vision centers have opened in the last 2-3 years providing access to vision care for over 8 million people.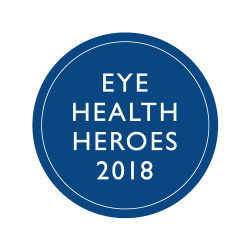 Mustapha is able to easily work both at a government and the community level, treating everyone with the same respect and professionalism. He is very supportive of the country offices and is willing to spend extra time to teach others. His use of data and statistical analysis allows us to be informed as we work with governments, proving the programme is working effectively and efficiently. He is very passionate about the work, willing to go an extra mile to ensure the success of the OneSight vision and mission all with a smile on his face.
Mustapha has been a critical key in our success in Africa for OneSight's sustainable model. His leadership and business acumen has been crucial in launching OneSight's presence in these emerging markets. Not only is he successful at what he does – he is fun to work with too!
Nominating Organisation: OneSight
"There are no words to fully express how passionate I feel about OneSight. In many ways, my role has defined who I am today. The job can be difficult, requiring long hours, extensive travel, separation from my family and the complication of convincing stakeholders about OneSight's overall mission. Though this is true, my job is utterly gratifying. I am privileged to unify people behind the worthy goal of sustainably improving vision and lives. OneSight educates individuals and empowers governments, providing advanced tools and skills training. I feel fortunate and honored to serve Africa in this way."