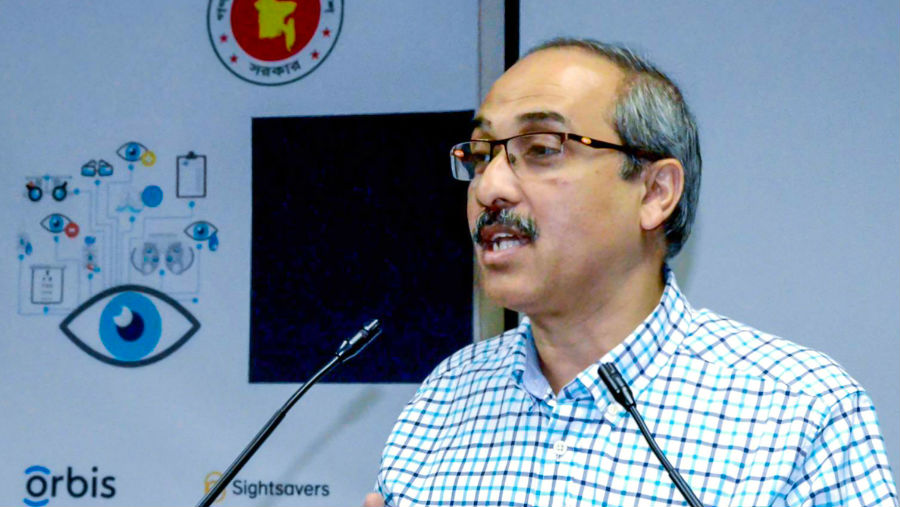 Prof. AHM Enayet Hussain, MBBS, FRCS, FCPS, ICO is a specialized pediatric ophthalmologist. He completed his FCPS degree from Bangladesh College of Physicians & Surgeons in 1995 and FRCS from Royal College of Physicians & Surgeons, Glasgow in 2007.
Currently he is working as Additional Director General, Planning & Development, Director General of Health Services (DGHS), Bangladesh. Prior to this assignment he was the head of Pediatric Department of the National Institute of Ophthalmology & Hospital (NIO&H) and served as Programme Manager of National Eye Care. He was posted at the Heath Directorate to also lead the Non-Communicable Disease Control (NCDC) and HR resource training in health sector.
Prof. Enayet is life member of Ophthalmology Society of Bangladesh (OSB) and has been elected as General Secretary as well. He is the founding member of Bangladesh Pediatric Ophthalmology Society. Prof. Enayet is also the Country Chair for IAPB, Bangladesh Chapter. He is the Chair of the DR advocacy working group in Bangladesh and facilitates assessments, strategy development and planning.
His area of interests are Non Communicable Diseases Control, Paediatric Ophthalmology, Community Ophthalmology. He is also an advisor to a number of NGOs and institutions including research in the country.
His professional involvement as technical advisor:
Direct Financial Cooperation project between WHO & DGHS for Avoidable Childhood Blindness: "A model intervention package at primary health care setting in Bangladesh";
An intervention programme between Sightsavers Bangladesh Country office & DGHS for "Reaching the unreachable with paediatric eye care services"
Annual Performance Work Project between WHO & DGHS for "Eye Care Services Assessment"
He is currently working with the eye health civil society organizations – INGO forum which comprises of eight members. He is advising those responding to the eye care needs in the crisis created due to huge influx of Forcibly Displaced Myanmar Nationals (FDMNs) in Cox's Bazar district located in south east Bangladesh.
He has been closely working with WHO local office and SEARO to promote and significantly contribute to WHO GAP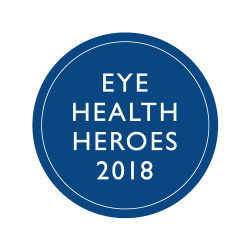 national planning process to achieve universal eye health. He has been instrumental in planning and collaborating with a number of organizations and policy makers to address major issues in eye health care and service delivery. A number of Vision 2020 workshops were organized under his leadership. He has taken several initiatives to promote eye health not just as clinical professional but also as an initiator adapting public health approach for eye health programming and policy making.
He has been involved in finalizing the National Eye Care Plan drafted and approved under Health Nutrition and Population Sector Programme (HNPSDP), and which is being renewed for three consecutive 5 year operations plan of National Eye Care. During his time he supported the first national blindness survey in 2002/3 . In 2017 he also put this in the 5 year operations plan of National Eye Care. Prof. Enayet has included eye health in the NCDC and already taken several steps to integrate eye health into primary eye care, Integrated Management of Childhood Illness and pediatric referral system etc. He has significantly contributed to finalize several manuals, protocols and guidelines on pediatric ophthalmology,  for facilitators, on School screening programme, RE protocol, frontline health workers training manual etc. Prof. Enayet has several publications in pediatric eye health and primary eye care including community interventions.
Prof. Enayet is one of the most passionate eye health professionals working for the overall improvement of eye care services in Bangladesh. His leadership role in coordinating and collaborating with public, NGO and private sector has been a demonstration of an ideal model to achieve universal eye care in Bangladesh. He has taken several steps to improve eye care service delivery both in public and private/NGO sector. He is good in negotiating with the high profile policy makers including the civil bureaucrats. He has created a strong bridge between public and NGOs work in eye health in Bangladesh and guiding through evidence generation or piloting ideas.  Prof. Enayet has strong organizing capacity which helped INGOs to work closely with the government, WHO and UN bodies to respond to eye health needs. He has actively engaged in starting pediatric eye care unit at NIO&H and guided others to introduce pediatric eye care to achieve universal eye health. "There is no alternatives of collaborative efforts to achieve what we want"
"Reaching the Unreachable with All."