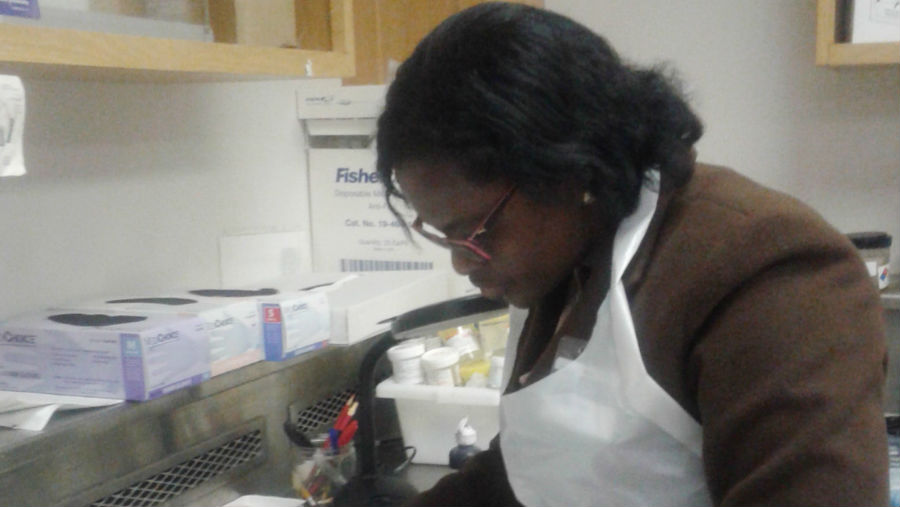 Dedicated doctors like Dr. Vera Adobea Essuman are working hard to address and champion efforts to change the arc of needless blindness in Ghana. Dr. Essuman is a Senior Lecturer and Head of the Ophthalmology Unit, Department of Surgery, School of Medicine and Dentistry, College of Health Sciences, University of Ghana and a Pediatric Ophthalmologist/ Ophthalmic Surgeon at Korle-Bu Teaching Hospital in Accra. As the first pediatric ophthalmologist to be trained in Ghana, Dr. Essuman has been a pioneer in pediatric ophthalmology for the country since 2004.
Dr. Essuman's research interests are in the areas of Epidemiology and therapeutic interventions for major causes of blindness generally, and specifically for childhood blindness, particularly pediatric glaucoma, pediatric cataract and retinoblastoma. She began working with the Himalayan Cataract Project (HCP) in 2014 when she identified a need for training.
Since this first meeting, HCP has supported Dr. Essuman in five training opportunities, including a clinical observership in ocular oncology and pathology at Wills Eye Hospital in Philadelphia and Emory University Eye Center in Atlanta. These opportunities have not only increased Dr. Essuman's expertise, but has benefited the entire country in various ways.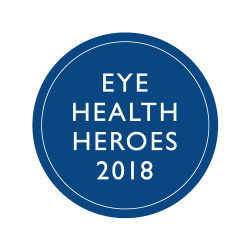 Through these opportunities Korle Bu Teaching Hospital can now offer Glaucoma Drainage Tube Surgeries and 360 degree suture trabeculotomy [Ab externo] glaucoma surgeries for children so they are no longer referring patients outside Ghana anymore. Additionally, in collaboration with HCP (as a major stakeholder) and others, Dr. Essuman is spearheading the process to establish a comprehensive and sustainable national retinoblastoma programme and comprehensive treatment centers in Ghana.
Dr. Essuman is also the first pediatric ophthalmologist to be trained in Ghana!