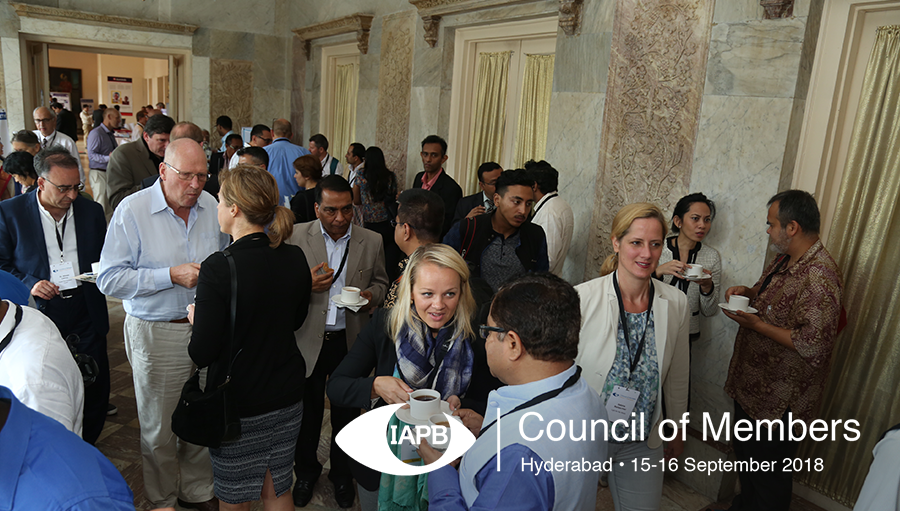 This year we're doing things differently. In order for the CoM to have a greater reach and for everyone to have access and benefit from the key learning opportunities, eye health KOL's and discover more about the alliance, we had offered IAPB members a set-number of complimentary delegate passes, and for those outside of membership the opportunity to purchase delegate passes.
Registration for Council of Members 2018 is now closed. 
Member delegates will have full access to the programme, social events and specific Member sessions. Non-members and member-affiliates will have access to the programme and social events, except where a session is marked for Members only.
---
* Member-affiliates (organisations that are not IAPB Members but work with a member) are not entitled to take up complimentary delegate passes. Non-members can purchase a maximum of five delegate passes. Our venue has a maximum capacity of 400 delegates and therefore purchasable delegate passes will be on a first-come first-serve basis.