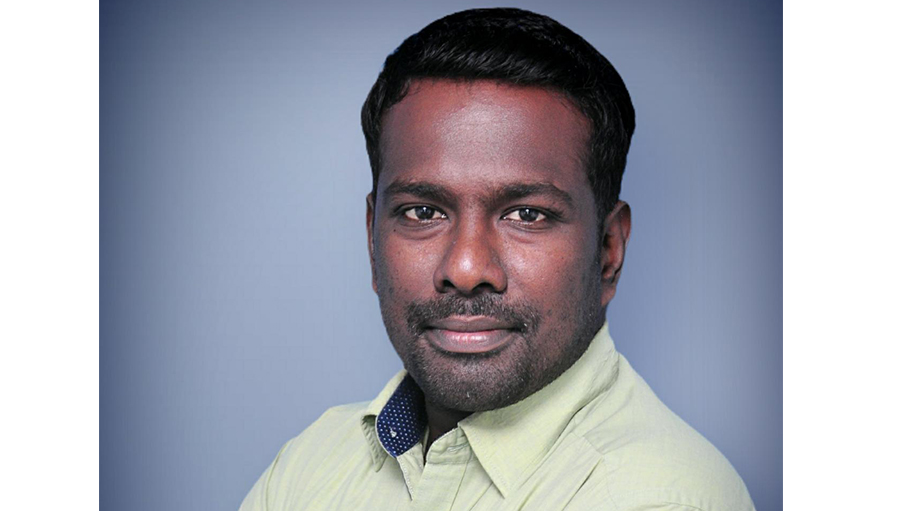 Mr. Vengadesan completed is MBA in Hospital Administration and joined Aravind Eye Care System as a Fellow in Eye Hospital Management in 2010. He was moulded from a fresher to an eyecare administrative manager in this course. After completing the one-year fellowship, he joined Aravind Eye Hospital, Pondicherry as an Inpatient Manager in 2011.
He was instrumental in streamlining the pre-operative and operation theatre workflow to ensure high volume cataract surgeries were performed efficiently. During this period, he developed counselling script for the Mid-level ophthalmic personal that was a key factor in influencing the cataract surgery acceptance rate.
He was promoted as the Quality Manager (QM) of the hospital in 2014; his major area of focus was ensuring patient safety in eye care delivery process. His major contributions were in developing the online incident reporting system-an anonymous error reporting system, creating staff awareness and bring system and protocol changes to ensure patient safety. He was also involved in helping other institutions to develop patient safety strategies for them. He received the Best Patient Safety Initiative in 2012 for the work on "Ensuring surgical safety in high volume ophthalmic surgery" in the International patient safety congress at Hyderabad. As a quality manger he led and hospital quality accreditation process and received the National Quality assurance certificate for the Institution in 2018.
With special interest on Environmental sustainability, he was actively involved in research and focusing on developing more environment sustainable practices in eye care delivery. He is an active member and the coordinator for the Environmental Sustainability Working Group (ESWG) under IAPB. He was the person responsible for the testing the Eyefficiency software in its initial testing stages developed by Centre for Sustainable Health (CSH) through a SiB project and is an adviser for its development. He played an important role for Aravind Pondicherry receiving the best Environmentally Friendly Hospital award India in 2018 for the various environmentally friendly initiatives taken at hospital level. He organised an "Eye care and Environmental Impact" a first of its kind Conference in India, designed exclusively for eye care providers. He has been actively advocating environmental sustainability to larger eye care providers.
Apart from is management capabilities he has been actively involved in eye health projects, research and publication; he has published case studies and articles in peer reviewed journals. He also involved in consultancy for eyecare administration through LAICO and has been to hospitals in Africa.
"I am very privileged to work in an esteemed organization that amazed me as case studies in my MBA. The administrative fellowship made me an effective eye care management professional. I am thankful to the management for promoting individual growth and very fortunate to work under the leadership of Dr.Venkatesh. He has been instrumental in bringing the best from me by giving me the freedom for new ideas. Working on environmental sustainability has taken me to a different level of eyecare management. Our initiatives have benefited the organization, patients and the Environment."