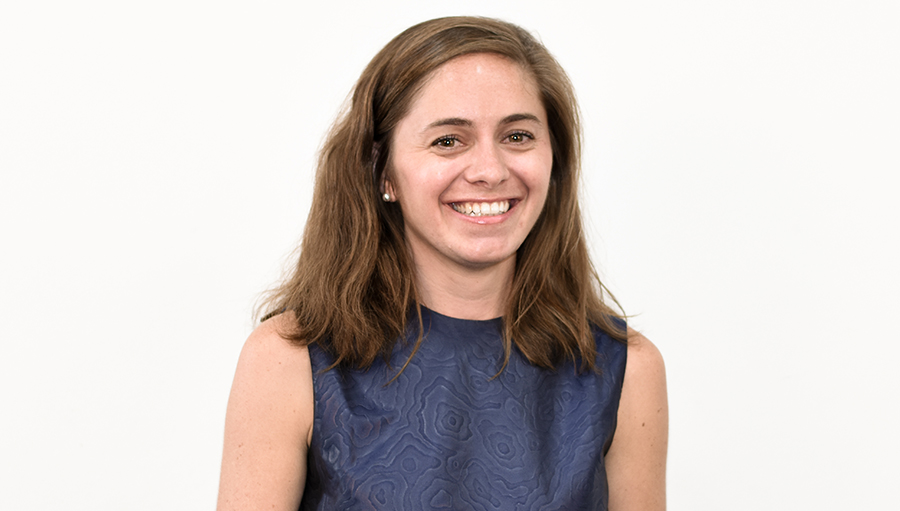 Maud Zeller has quickly established herself as a leader in providing vision care to underserved and displaced population and on behalf of all the lives she has impacted we are proud to nominate her as a 2019 Eye Health Hero.
Through her role as OneSight's Manager of Programming for South and Southeast Asia, Maud has led the organization's Border Region Project and has built a complete plan along the Thai/Myanmar Border to provide access to vision care to those within temporary shelters and refugee camps. Working hand in hand with the International Rescue Committee (IRC) her efforts there have led to vision care now being provided to two of the seven refugee camps that IRC has oversight on in the region with plans to provide further access to two more camps in 2020. Maud has shown great talent and skill at connecting key partners together in the region, as in addition to the IRC she is also working closely with a team from BRAC to finalize the rollout of twenty vision centers across Bangladesh and look to provide access to vision care to those that are in desperate need in Cox's Bazar
In addition to her work with refugee camps, Maud has been working to provide permanent access to vision care in the region through building capacity at the Mae Tao Clinic in Mae Sot, Thailand. Maud's efforts there are helping the clinic develop further training around refraction for the local team and she is involved in efforts that are looking at refurbishing the clinic to have better services through providing additional equipment and creating a robust training environment.
Maud's passion and drive to address the vision care gap in South and Southeast Asia has also led to her working with a team of local ambassadors that she has built from scratch to create a suite of local programmes across the region and now has local programming in Singapore, Thailand, Indonesia and Malaysia, all of which is raising the awareness of the vision care gap.
Maud is truly making a difference in the pursuit of universal eye care for everyone and we are proud to have her as a member of the OneSight team. It is for all of her efforts that we feel that she is worthy of being named a 2019 IAPB Eye Health Hero.
Nominating Organisation: OneSight
"I love my role because I get to think from a strategic partnership level and see how everything can come together to make the right impact. I work with a strong, passionate team who empowers you and lets you innovate to make sure the impact you want is feasible in each context where we work with our partners. This balance is what makes us work with incredible people and partners combining global and local expertise without compromising the quality of service and ensuring a strong return on investment from every dollar provided for each project. I am extremely proud to be part of this organization."