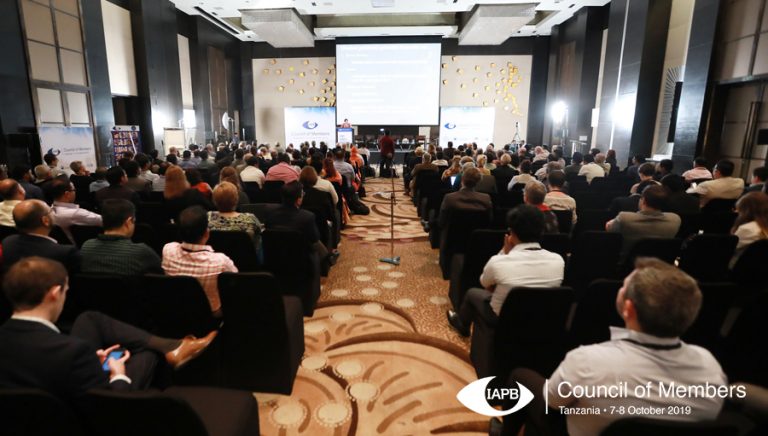 As with every year, there will be many exciting sessions for members, including work groups for in-depth discussions and Key Opinion Leaders to lead the sessions.
The draft programme for IAPB Council of Members 2019 is now available for download below.
 IAPB Council 2019 – Final Programme
You can also refer to the detailed schedule below or download our IAPB Events app directly on your phone, where you will also have full access to the Programme. Please note you can access the session and speaker details by clicking on the session title in the schedule below.