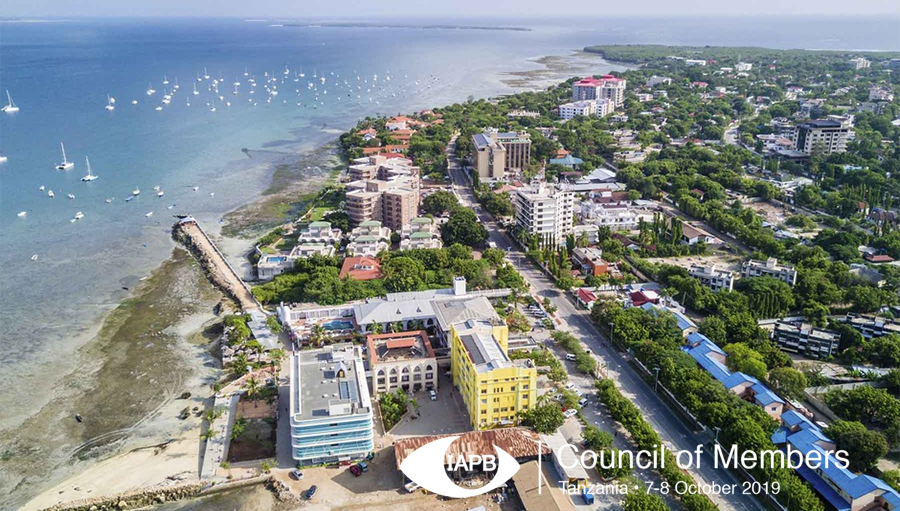 About Dar es Salaam City
Dar es Salaam is the largest city and economic capital of Tanzania. Located in a quiet bay off the Indian Ocean coast, the city has developed into an economic importance to become a prosperous centre of the entire East African region. Its bustling harbour is the main port in Tanzania.
Its industrial area produces products for export and use throughout the country. Government offices all have their main base in Dar es Salaam, and diplomatic missions and non-governmental organizations in the country all have a presence in the bustling urban city.
Flights
Emirates, Kenya Airway, Ethiopian Airways and Turkish Airways all offer good transport links into Dar es Salaam.
Please see below approximate flight times – please note there are no direct routes from the countries below to Dar es Salaam.
Flight Carrier
Total Flight Duration Outbound

Including connection

Total Flight Duration Return

Including connection

UK – Gatwick/Heathrow

Kenya Airways
11hr 45
12h 45
Turkish Airlines
13h 55
14h 40
Emirates
14h 55
16h 35
China – Shanghai
Ethiopian Airlines
18h 15
17h 35
Korea – Seoul
Emirates
20h 45
18h 10
America – East Coast
Turkish Airlines
19h 55
20h 45
America – West Coast
Turkish Airlines
21h 55
23h 30
Australia – Sydney
Emirates
24h 30
21h 45
Visas
Please visit our Visa Information page for more information.
Health
Please see: health and travel advisory
Most visitors to Tanzania arrive and depart in good health, particularly if they exercise sensible precautions.
Immunization
Confirm primary courses and boosters are up to date as recommended – including for example, seasonal flu vaccine(if indicated), MMR, vaccines required for occupational risk of exposure, lifestyle risks and underlying medical conditions.
Courses or boosters usually advised:Hepatitis A; Tetanus.
Other vaccines to consider:Diphtheria; Hepatitis B; Meningococcal Meningitis; Rabies; Typhoid; Yellow Fever.
Selectively advised vaccines – only for those individuals at highest risk:
Yellow fever vaccination certificate required for travellers aged 1 year or over arriving from countries with risk of yellow fever transmission and for travellers having transited for more than 12 hours through an airport of a country with risk of yellow fever transmission.
Source – https://www.fitfortravel.nhs.uk/destinations/africa/united-republic-of-tanzania
Check the CDC website and Tanzania Tourism for more information. Please also check with your own physician or travel clinic for specific recommendations on these vaccinations. No inoculations are required for entry into Tanzania, but health officials may ask for your yellow fever vaccination certificate at entry points, so it is advisable to carry it with your passport.
In addition, the following items are useful to pack: Long-sleeved shirt and pants to protect against mosquitoes in the evenings, insect repellent containing DEET, sun screen, sunglasses and a hat to protect against sunlight, over-the-counter medication in case of headache, diarrhoea, etc.
Consult a physician regarding other prescription medication you require. Bring medication in its original container if possible, and put it in carry-on luggage.
Travel Advice 
As of 1 June 2019, plastic bags have been banned for environmental reasons. Airline passengers will be asked to surrender plastic bags on arrival. The ban does not include 'ziplock' bags used as part of airline security procedures.
Although most visits to Tanzania are trouble-free, violent and armed crime is increasing. Take sensible precautions to protect yourself and your belongings. See the official UK Government Travel advice page for more information. 
Useful Information
Money (Inc. currency and banks)
Tanzania's currency is the Tanzanian shilling (TZS). The following exchange rates apply (March 2019):
1 USD = 2,344.96 TZS
1 GBP =  3,100.80 TZS
*these rates are subject to change
The front office of the Hyatt can assist in exchanging money to local currency for delegates staying at the hotel.
Money can be accessed through ATM machines available at the airport and banks.
Clothing
There is a free dress style in Tanzania. The weather often determines clothing. In the hotter parts of the country, dress is less formal but simple. Dressing modestly is preferred.
Language 
There are many languages spoken in Tanzania, but no one language is spoken natively by a majority or a large plurality of the population. Swahili and English are the official languages; however, the former is the national language.
English is still the language of higher courts, it can however be considered as an official language. Tanzanians see themselves as having two "official" languages, English and Swahili. Swahili is seen as the unifying language of the country between different tribes, who each have their own tribal language; English serves the purpose of providing Tanzanians with the ability to participate in the global economy and culture.
Food & Drink
Food in Tanzania is influenced by the Indian Ocean coast, with emphasis on delicious seafood flavoured with coconut and spices. Tap water is not safe to drink.
Electricity Supply (adaptors)
Electricity is 220 volts; AC 50 Hz. In Tanzania the power plugs and sockets are of type D and G.
Places of Interest 
Restaurants, shops, office buildings, and government buildings are all common features of Tanzania's urban centre. During German occupation in the early 20th century, Dar es Salaam was the centre of colonial administration and the main contact point between the agricultural mainland and the world of trade and commerce in the Indian Ocean and the Swahili Coast. Remnants of colonial presence, both German and British, can still be seen in the landmarks and architecture around the city. The National Museum, the Village Museum, and many colourful markets are well worth a visit. Numerous historical landmarks, including St. Joseph's Cathedral, the White Father's Mission House, the Botanical Gardens, and the old State House make for an interesting walking tour around the waterfront and city centre.
Seven kilometres north of the city, is Bongoyo Island Marine Reserve which offers good snorkelling and diving sites for those who want to explore the water. The reserve boasts of its beautiful beaches, secluded islands and many varieties of marine species. Although the variety and population of coral and fish species are not as numerous as other sites on Zanzibar, Pemba, and Mafia Island, the Bongoyo Island Marine Reserve is well worth a visit and is a great way to spend a day out and see the coast.
For more information please refer to the Tanzania Tourism Board website.