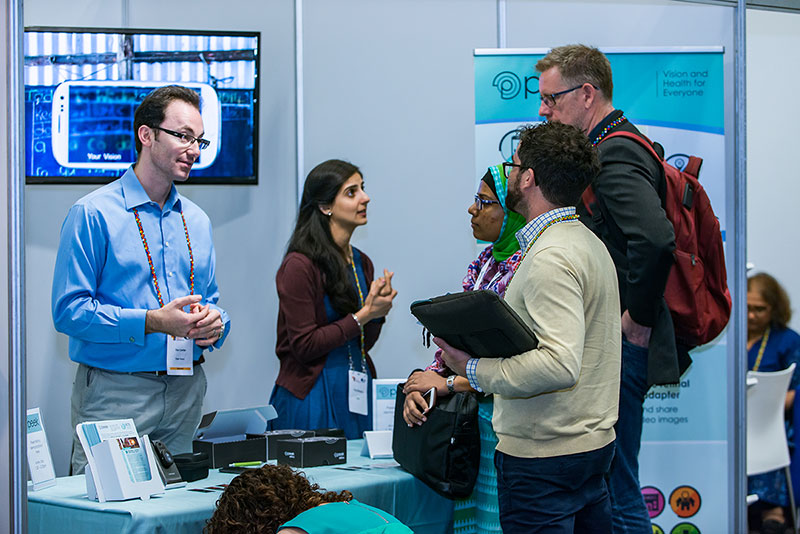 The IAPB Council of Members offers many sponsorship options. The Council is an invaluable opportunity for eye care manufacturers and NGOs to make new connections, display products, promote their work to key decision makers in their sector. Furthermore, the event also lets you know more about IAPB's work, especially around sponsorship opportunities for key IAPB initiatives such as the Vision Atlas and Eye Health Heroes.
The Council will have many opportunities for your organisation to host breakfast meetings, honour and celebrate our Eye Health Heroes and advertise on our Standard List website. The Council of Members 2017 in Kathmandu will feature an 'eye care market place'. Here, you will be able to display your products and share your work with peers during the coffee and lunch breaks over the 2-day Council on 17-18 September.
Over 180 delegates from 30 countries attended the last Council meeting in Beijing, with 14 suppliers and organisations showcasing their services and programmes.
Packages include:
Table-top display
Advertising opportunities
Two delegates' badges (incl. access to the programme, social events and lunch and refreshments)
Inclusion of logo on selected CoM's communications
Prices start from US$3,000.
2017 COM Sponsorship Packages [ PDF | DOC ]
Places are limited, so don't miss out, register your interest today by emailing edavies@iapb.org.