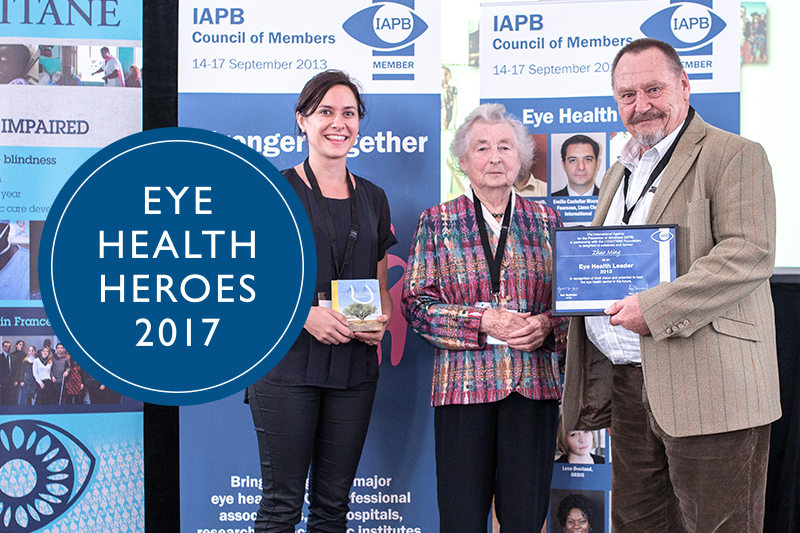 Sponsor the next generation of Eye Health Heroes
"I think it's a great way to celebrate the day-to-day work that is happening around the world to improve eye care services and outcomes" – Anna Morse, Brien Holden Vision Institute – 10GA nominee
​
The Eye Health Heroes 2017 initiative will recognize and celebrate frontline staff within the South East Asia region, whose work in the field and engagement with the community makes a real difference in restoring sight. In addition to celebrating their fantastic work we are working on creating opportunities for all nominees to meet with and learn from leaders in the eye health sector, we really encourage anyone nominated to attend the event in Kathmandu. We believe that in attending this event it will greatly benefit each nominee offering them great opportunities for professional development and give them an opportunity to shine within their sector. Your nominee should be an outstanding rising star from within your organisation, who shows true dedication to their work within the eye health sector, perhaps they work on the frontline or have recently worked on a project that helped you to secure funding or implement a new process.
Any organisation with projects or work within the South East Asia region can nominate one Eye Health Hero, and to those outside of this area who would like to nominate someone we'll be holding the celebration on a global scale at the next GA.
In order to nominate someone from your organisation please complete the form here. You'll need to submit photographs of your nominee, a short explanation as to why you are nominating them and a quote from that nominee detailing why they love their role.
See all the Eye Health Heroes.
For any more information or assistance with your nomination please contact  edavies@iapb.org or communications@iapb.org.
The L'OCCITANE Foundation, now an IAPB Group B member, have been a great partner and sponsor all these years. IAPB is looking for a new partner to help us shape the initiative for the future. If your organisation is interested, please get in touch with edavies@iapb.org or communications@iapb.org.