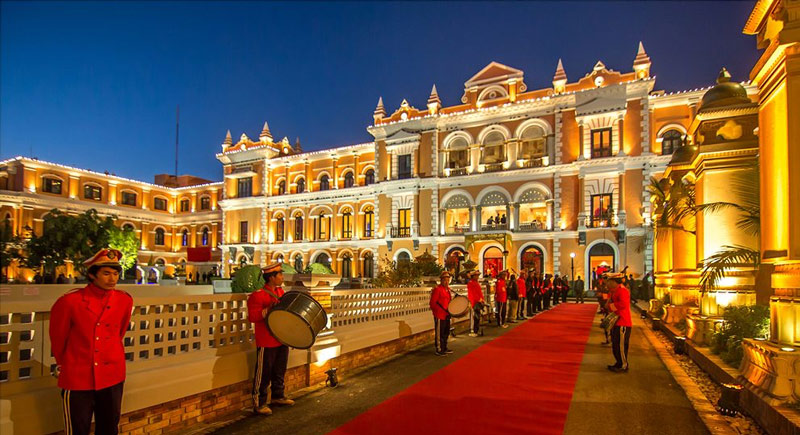 The main venue for the 2017 Council of Members meeting is Hotel Yak & Yeti (information on booking a room at the Yak & yeti is here).
Yak & Yeti Hotel has historic character, suitable for both short or long stay, and is fashioned as the fusion of modern design and the noblesse of original heritage interiors.
This exceptional city centre hotel is located minutes away from both domestic and international airport. It continues to be the city's leading luxury hotel for business and leisure.
Services:  The hotel serves from full American buffet breakfast at the coffee shop and continental buffet breakfasts at Club Lounge. 24hours reception, night time security and airport transfers are all provided. Hotel Yak & Yeti also has a comprehensive Business Centre.
WiFi: Yak & Yeti offers complimentary WIFI throughout the venue only for hotel residents. Duirng check in at the hotel, the participants will get coupon and they can use same coupon at conference venue too.
For delegates not staying at the Yak & Yeti, there is a per day charge of Nrs. 500 + taxes per coupon per day.
Food : Yak & Yeti serve "healthy, organic and tasty" array of cuisine. This is evident through their regional products, specialty suppliers and chefs that love their work. There's always a breathtaking view while you enjoy the cuisine or a drink at the bar!
Hotel Yak and Yeti, is a luxury 5-star deluxe hotel in the heart of Kathmandu, Nepal. Modern day sophistication greets cultural heritage in the ample grounds of the 100-year-old palace and newly designed structure of the hotel. Find refuge among antique fountains, gilded temples and emerald gardens as you remain just moments away from all the shops and adventure of the Kathmandu city, located at Durbar Marg.
The embodiment of history, legend and tradition, the Hotel Yak and Yeti is a perfect blend of contemporary international standards and time-honored tradition. Lal Durbar or Red Palace, built more than a century ago by the then Prime Minister Bir Shumshere Jung Bahadur Rana is now the conference center in which the Council of Members will be held this year.