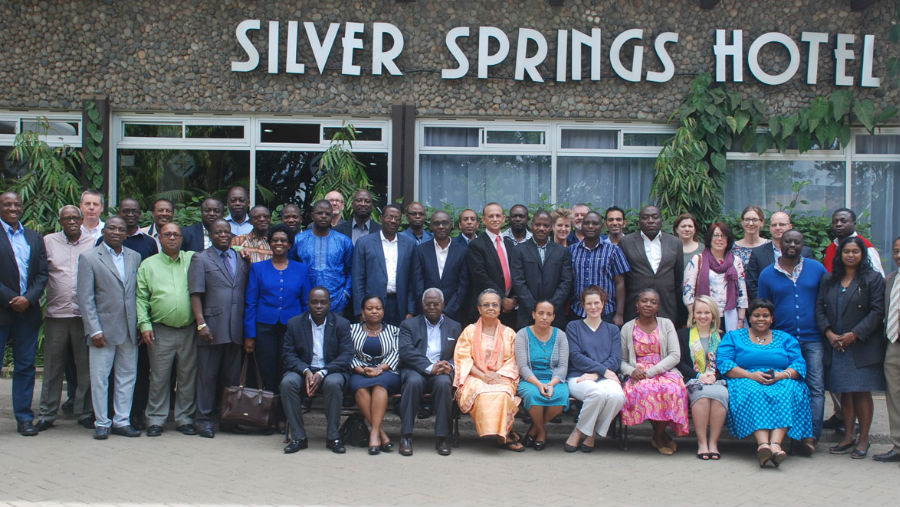 Strategic Objectives
The Strategic Objectives stem from IAPB global mission which is:  To eliminate the main causes of avoidable blindness and visual impairment by bringing together governments and non-governmental agencies to facilitate the planning, development and implementation of sustainable national eye care programmes based on the three core strategies of disease control, human resource development and infrastructure development, incorporating the principles of primary health care.
We coordinate activities around the 46 countries in the region.
Technical Assistance (TA)
It is the provision of expert advice, assistance in planning and implementation, mentorship, monitoring and evaluation and training to ensure the successful development and operationalization of eye health programmes.
IAPB Africa is not an implementing structure; IAPB expertise lay in the ability to assist directly through in-house expertise, assisting within the various task forces, and providing or facilitating access to a wide range of regional and international experts as appropriate.
IAPB Africa will focus on the following priority areas:
Advocacy
IAPB Advocacy Efforts, Global and within Africa include:
Health Management Information Systems (HMIS)
As the reliance on evidence-based decision making grows and the health sector across Africa moves in this direction the need for a mechanism for the comprehensive capturing and management of eye health data becomes increasingly urgent. Various Health Management Information Systems (HMIS) and National Health Information Systems (NHIS) are already in existence or under development in Africa but none incorporate eye health indicators to the extent or level of detail required to gather relevant eye health data for planning, management and monitoring purposes.
IAPB Africa looks to strengthen eye health data:
At the national level by promoting the integration of eye health indicators in the NHIS
At the regional level by supporting countries to populate the WHO AFRO Catalogue of Eye Health Indicators in the Africa Region
At the global level by promoting the collection of Global Action Plan indicators
In order to achieve Health for All within Africa, we must all fully understand one of the biggest obstacles to this transformation and achieving progress in wider health goals is the critical shortage of health workers, the heart and soul of the health system. The eye health sector in Africa is not impervious to the larger health worker crisis and is in fact part of it. The shortage of eye health workers at all levels in SSA is particularly alarming.This is a big priority area for us and is being carried forward in two phases. Read more