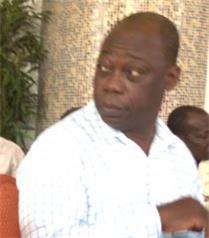 Senanu Quace – Wossinu: Co-Chair, IAPB West Africa, Francophone
Senanu Quacoe is the co-chair for Francophone/Lusophone West Africa Sub-region. Mr. Senanu Quacoe is responsible for the following countries: Benin, Burkina Faso, Cape Verde, Cote d'Ivoire, Guinea Bissau, Guinea Conakry, Mali, Togo, Niger, and Senegal.
He is an optometrist in private practice in Lome in Togo. He graduated in Belgium, spent several months in France and in Germany where he worked with Jean Luc Dubie, the then president of French optometrists and the late Mr Rolf Dieter Duschner, secretary of the European Optometry Society. He's trained on lens surfacing, and has a certificate on Child Vision, Vision and Ageing from the Institute de Visiologie de France in Paris . He's a member of the European Society of Optometry based in Brussels, as well as Optometric Extension Program Foundation based in the USA.
In Togo:
Positions Held
He has been very instrumental in the creation of the regional school of optometry for francophone West Africa based at IOTA (Bamako- Mali).
He is a part time lecturer at the DESSO (ophthalmologist training institution) in Conakry in Guinea.
He was awarded the optometrist of the year Award in 2004 and the IPP Achievement award in 2011 by the African Council of Optometry.