Situation in Brief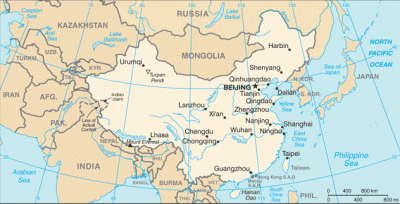 As the world's most populous nation, the scale of eye health issues in China is huge, particularly in the context of a large ageing population. Refractive error and cataract are the main causes of vision loss, with the incidence of diabetes rising as the economy grows and lifestyles change.
In 2016, China adopted a new 5-year national plan for eye health. The plan was the result of long consultation with stakeholders and sets broad directions, in line the nation's existing development agenda, and the World Health Assembly's Global Action Plan for Universal Eye Health.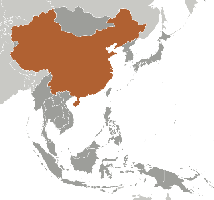 China's National Health and Family Planning Commission (NHFPC) has been a consistent supporter of the global movement to prevent avoidable blindness, principally through support for World Health Assembly resolutions. Initiatives such as the national blindness survey and a cataract monitoring system, are being framed as responses to the Global Action Plan. China's national government has led wide-ranging health reforms and expanded access to health insurance and primary health facilities. The 'Sight Restoration for a Million Poor Cataract Patients' campaign was launched to reduce the surgical backlog and some provinces have contributed eagerly to this work too.
Work to prevent blindness in China is led by the Government, with public hospitals across the country contributing to research, programming and policy. International and local non-government organisations, private hospitals and other private sector partners also collaborate.
Challenges remain to develop and implement quality standards for training and surgery, improve access to core treatments through universal health insurance programs, and involve private hospitals and other non-government partners more strategically in the prevention of avoidable blindness. More detailed provincial plans and county-level action are now required. Solutions for correcting refractive error, in particular myopia in children, are also being trialed, discussed and implemented. To view the previous national plan for China, click here.
China's CSR is increasing, but remains low compared to many countries in Asia. China has worked to combat the infectious eye disease trachoma, with surveys in several provinces (conducted with support from Lions Clubs International) revealing very low prevalence.
Country Statistics
| Indicator | Value |
| --- | --- |
| Population: | 1,384,774,000 |
| Human development index value: | 0.719 |
| National Prevention of Blindness Committee active: | Yes |
| National Eye Health Plan Developed: | Yes |
| Cataract surgical rate: | 1,000 |
| Number of ophthalmologists: | 30,000 |
| Blindness prevalence: | 0.5% (2006 estimate) |
| Main causes of blindness: | Cataract, retina/uvea disease, corneal blindness, glaucoma, refractive error |
| Total expenditure on health as percentage of total government expenditure: | 12.5 |
| Diabetes prevalence: | 9.6% |
| Improved drinking water coverage: | 92 |
| Improved sanitation coverage: | 65 |
| Endemic areas for trachoma: | Surveys underway. All so far indicate a very low prevalence of blinding trachoma. |