Situation in Brief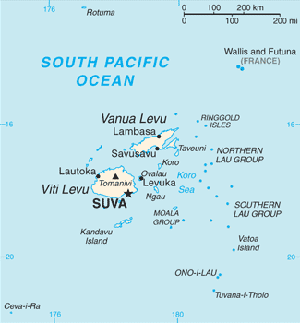 In 2012, Fiji's Minister for Health signed a Declaration of Support for VISION 2020, following advocacy by IAPB. Work continues to deliver eye care across the country with close collaboration between the Ministry of Health and NGOs. Fiji's capital Suva is home to the Pacific Eye Institute (PEI), a regional training institute for ophthalmic doctors, nurses and mid-level personnel. IAPB's sub-regional work is also coordinated from Fiji.
Cataract surgery is conducted at the three base hospitals and a camera and laser supports the diabetes program at three hospitals. In the west, diabetes services include outreach screening and laser clinics. In the central division, screening only is conducted during outreach. Patients with sight-threatening retinopathy are referred to the clinic at the Pacific Eye Institute and the CWM Hospital for tertiary treatment and laser. 17 eye care nurses have been trained to support the eye care program. Guidelines for Diabetic Retinopathy Screening, an initiative of the Fred Hollows Foundation NZ, have been developed. Optometrists work in private practice, while ophthalmic nurses are trained to refract. Low cost and ready-made spectacles are dispensed through PEI and the private sector.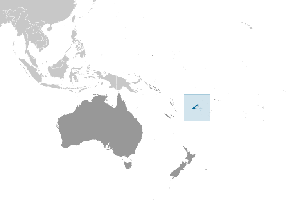 The country's national plan for eye health is awaiting endorsement. Policies are now in place for the recognition of ophthalmic nurses as a specialty. Trachoma intervention work will start in 2015.
Country Statistics
| Indicator | Value |
| --- | --- |
| Population: | 875,000 |
| Human development index value: | 0.724 |
| National Prevention of Blindness Committee active: | Yes |
| National Eye Health Plan Developed: | Drafting |
| Cataract surgical rate: | 1,807 |
| Number of ophthalmologists: | 7 |
| Blindness prevalence: | 0.8% (2004 estimate), 2.6% over 40 |
| Main causes of blindness: | Cataract, diabetic retinopathy, refractive error |
| Total expenditure on health as percentage of total government expenditure: | 9.2 |
| Diabetes prevalence: | 10.6% |
| Improved drinking water coverage: | 96% |
| Improved sanitation coverage: | 87% |
| Endemic areas for trachoma: | Yes. 2012 surveys found trachoma to be a public health problem. A Trachoma Action Plan has been developed. |