Situation in Brief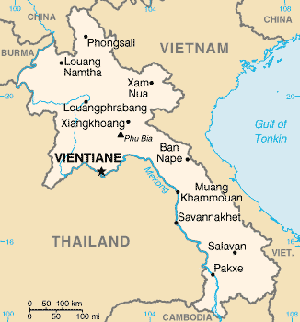 Lao PDR is a landlocked nation with more than 80% of the people living in rural areas. Comprehensive outreach services and strong provincial-based facilities are essential to reach the poor. Like many sectors, eye health relies on external donors and NGOs to fund services, programs and equipment. Eye care is integrated into the public health care system with 4 regional hospitals and 12 provincial hospitals providing care at the secondary level.
In September 2012, WHO and IAPB supported a national workshop in Vientiane to develop a 3-year action plan for blindness prevention for the Ministry of Health. A policy was developed in 2015.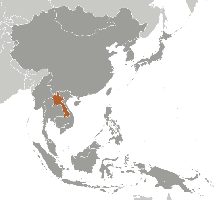 Training and the development of human resources is a key area for action, with a shortage of doctors to manage the cataract backlog (estimated to be more 30,000) and workforce issues across all sectors of the health system. Cataract patients tend not to present at clinics and hospitals and the majority of surgery is conducted on outreach. Each year, between 4000 and 5000 cataract operations are conducted, with the majority of procedures through outreach programs. There is a shortage of refractionists working in the public system and no recognition or training program for optometry. Lao PDR has a small private health system, and wealthier patients tend to seek surgery and treatment across the border.
A prevalence survey for avoidable blindness is planned to start in 2017, to update the last rapid assessment conducted in 2007. A national assessment of trachoma conducted in Lao PDR in 2013 and 2014 found low prevalence of both trachomatous inflammation – follicular (TF) and trichiasis and concluded that the infectious eye disease was not a public health problem in Lao PDR.
An eye health systems assessment was conducted in 2013, with support from WHO and the Australian Government. In 2015, the Fred Hollows Foundation, IAPB and Australian Aid supported a study on health financing.
Country Statistics
| Indicator | Value |
| --- | --- |
| Population: | 6,646,000 |
| Human development index value: | 0.569 |
| National Prevention of Blindness Committee active: | Yes |
| National Eye Health Plan Developed: | Budget and action plan developed in 2012 |
| Cataract surgical rate: | 762 |
| Number of ophthalmologists: | 22 |
| Blindness prevalence: | 0.5% |
| Main causes of blindness: | Cataract, corneal scarring, glaucoma |
| Total expenditure on health as percentage of total government expenditure: | 6.1 |
| Diabetes prevalence: | 4.4% |
| Improved drinking water coverage: | 72% |
| Improved sanitation coverage: | 65% |
| Endemic areas for trachoma: | Surveys ongoing from 2013 |