Situation in Brief
The Department of Health, through the Disease Prevention and Control Bureau (formerly the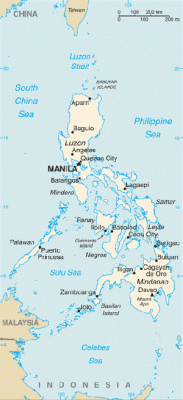 National Center for Disease Prevention and Control) leads national efforts and works with local government units to advance VISION 2020. Key aspects of the plan for the National Prevention of Blindness Program have been adopted in a broader national strategy for NCDs. The Department of Health has made a significant budget allocation to the blindness prevention programme. Strengthening the national health insurance programme, PhilHealth, is a key to realising the government's universal health agenda.
The National Committee for Sight Preservation (NCSP) is a coordination body for mainly non-government agencies and IAPB supports part of the Committee's advocacy and coordination work, with funding from Australian Aid. Awareness raising activities take place in the capital and many provinces, particularly during Sight Saving Month in August. More broadly, prevention of blindness activities cover the range of advocacy, planning, training workshops and infrastructure support (including surgical outreach) conducted at a local level.
A RAAB was conducted early in 2014 in Tarlac province. A national eye disease study was approved in 2015. In 2015, the Fred Hollows Foundation, IAPB and Australian Aid supported a study on eye health financing.
Country Statistics
| Indicator | Value |
| --- | --- |
| Population: | 96,707,000 |
| Human development index value: | 0.660 |
| National Prevention of Blindness Committee active: | Yes |
| National Eye Health Plan Developed: | Yes |
| Cataract surgical rate: | 1,085 |
| Number of ophthalmologists: | 1467 |
| Blindness prevalence: | 2.6% over 50 |
| Main causes of blindness: | Cataract, uncorrected refractive error, glaucoma |
| Total expenditure on health as percentage of total government expenditure: | 10.2 |
| Diabetes prevalence: | 6% |
| Improved drinking water coverage: | 92% |
| Improved sanitation coverage: | 74% |
| Endemic areas for trachoma: | No |