Situation in Brief
The healthcare system coordinated by the Ministry of Health, is designed to ensure that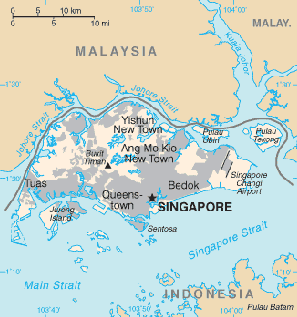 everyone has access to health care in a timely, cost-effective, and seamless manner.  Healthcare services by both public and private sectors are accessible through a wide network of primary, acute and step-down care providers. Health indicators for Singapore are among the best in the world.
Refractive error, specifically myopia in children, is a major public health concern in Singapore, with the prevalence estimated to be one of the highest worldwide. One in two children aged twelve has myopia. Among the leading specific causes of eye diseases in men and women, diabetic retinopathy is present in a third of the individuals with diabetes. The lack of awareness of diabetic retinopathy is considerable in Malay, Indian, and Chinese Singaporeans; and suboptimal adherence to good diabetes control remains worryingly high in those with DR.
Singapore National Eye Centre is the designated national centre within the public sector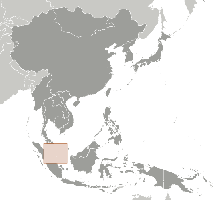 healthcare network, which spearheads and coordinates the provision of specialised ophthalmological services with emphasis on quality education and research. It operates as a tertiary referral center in the Asia-Pacific region for complex eye diseases.
The Singapore Eye Research Institute is the focal point of eye research in Singapore and delivers broad-based translational research programs for eye diseases particularly relevant to Asia including myopia, glaucoma, diabetic retinopathy, macular degeneration and corneal diseases.
With a commitment to transparency for patients, volumes and prices for cataract surgery at public and private hospitals are listed on the Ministry of Health website.
Country Statistics
| Indicator | Value |
| --- | --- |
| Population: | 5,303,000 |
| Human development index value: | 0.901 |
| National Prevention of Blindness Committee active: | No |
| National Eye Health Plan Developed: | Eye care incorporated in the national Healthcare 2020 Masterplan |
| Cataract surgical rate: | 6,997 |
| Number of ophthalmologists: | 131 |
| Blindness prevalence: | 0.05% |
| Main causes of blindness: | Refractive error, cataract, glaucoma, age-related macular degeneration, diabetic retinopathy, diabetic macular edema |
| Total expenditure on health as percentage of total government expenditure: | 8.9 |
| Diabetes prevalence: | 12.3% |
| Improved drinking water coverage: | 100% |
| Improved sanitation coverage: | 100% |
| Endemic areas for trachoma: | No |