Situation in Brief
The Government of Vietnam approved a National Plan for Blindness Prevention and Eye Care in 2009, and a new strategy (still to be approved) has been drafted following significant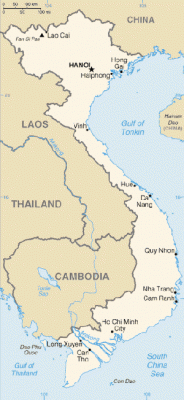 consultation. Support from the Government of Vietnam for eye health has increased over many years, and the CSR has also increased. A high-level national steering committee for blindness prevention meets twice a year and is supported by the Vietnam National Institute of Ophthalmology (VNIO), based in Hanoi.
Trachoma surveys are underway, and so far have confirmed trachoma is not a public health problem. A Rapid Assessment of Avoidable Blindness (RAAB) was conducted in 2015. In 2015, a study on health financing in Vietnam was conducted with support from the Fred Hollows Foundation, IAPB and Australian Aid.
More generally, in Vietnam health outcomes have improved, total health expenditure has grown rapidly and the private sector has grown steadily. Expansion of health insurance has been a significant development and as the World Bank reported in 2013, 97 per cent of the poor have enrolled in social health insurance, however this has not always translated into effective coverage. Estimates suggest that more than 72 percent of cataract surgeries conducted in Vietnam are financed through health insurance.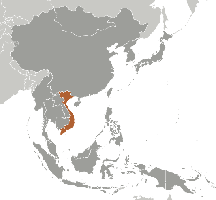 In eye health, private refraction services are widely available in urban areas, but there are weak systems for quality control and oversight. Phacoemulsification surgery is becoming more common in Vietnam, particularly cities and large provincial hospitals. Doctors are unevenly distributed, with most specialists in large cities. Guidelines for district-level eye care have been drafted.
Work on eye health in Vietnam is supported by several international non-government organisations (NGOs) who provide funding, develop programs and offer technical expertise for blindness prevention. Activities are coordinated through the Eye Care Partners Working Group, which meets quarterly.
Country Statistics
| Indicator | Value |
| --- | --- |
| Population: | 90,796,000 |
| Human development index value: | 0.638 |
| National Prevention of Blindness Committee active: | Yes |
| National Eye Health Plan Developed: | Yes |
| Cataract surgical rate: | 2250 |
| Number of ophthalmologists: | 1,295 |
| Blindness prevalence: | 3.1% over 50 |
| Main causes of blindness: | Cataract, glaucoma, refractive error |
| Total expenditure on health as percentage of total government expenditure: | 10.1 |
| Diabetes prevalence: | 5.4% |
| Improved drinking water coverage: | 95% |
| Improved sanitation coverage: | 75% |
| Endemic areas for trachoma: | Surveys underway, with US Government support. |