This webinar will explore the impact of changes on lifestyle due to the COVID-19 pandemic on myopia progression. Prevention measures for myopia progression and its development into high myopia and pathological myopia will be discussed.
Topic: COVID-19 impact on lifestyle and myopia progression
Webinar Date: Aug 28, 2020 12:00 PM UTC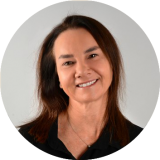 Chair: Tamara Wygnanski-Jaffe MD
Tel Aviv University, Israel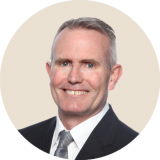 Chair: Scott Mundle
Past President at World Council of Optometry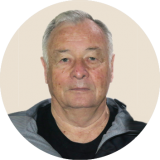 Speaker: Ian Morgan
Professor, Australian National University, Australia
Professor Ian Morgan is a Visiting Fellow at the Reseach School of Biology at the Australian National University and at the Zhongshan Ophthalmic Center of the Sun-yat Sen University in Guangzhou, China. He has a research background in animal models of myopia and epidemiology of myopia, but has no clinical qualifications. His research has helped to establish the role of environmental factors in the development of myopia, and identify the preventive role played by time outdoors.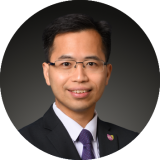 Speaker: Jason Yam
Associate Professor, Chinese University of Hong Kong, Hong Kong, China
Dr. Jason YAM is Associate Professor at the Department of Ophthalmology and Visual Sciences of Chinese University of Hong Kong, Head of Paediatric Ophthalmology and Strabismus Services at the Hong Kong Eye Hospital, and Head of Ophthalmology Department at Hong Kong Children's Hospital. He serves as the Training and Education Committee Chair of International Paediatric Ophthalmology and Strabismus Council (IPOSC), and the Secretary-General of Asia-Pacific Strabismus and Pediatric Ophthalmology Society (APSPOS). He is PI of Low-concentration Atropine for Myopia Progression (LAMP) study, and the Hong Kong Children Eye Study.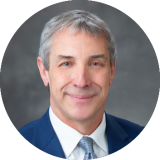 Speaker: Michael Repka
Professor, Wilmer Eye Institute, John Hopkin University School of Medicine, United States
Dr. Michael X. Repka is a professor of ophthalmology and a professor of pediatrics at the Johns Hopkins University School of Medicine. He has been at the Johns Hopkins University School of Medicine since 1983. He received his medical degree from the Jefferson Medical College of Thomas Jefferson University in 1979 and completed his ophthalmology residency at Wills Eye Hospital. He completed his MBA at Johns Hopkins University in 2010. Dr. Repka led the Pediatric Eye Disease Investigator Group funded by the National Eye Institute from 1997 to 2009 as chair and currently serves as past chair for and member of the operations committee.
Dr. Repka currently is Vice-chair for Clinical Practice of the Wilmer Institute and Division Director of Pediatric Ophthalmology and Adult Strabismus at the Wilmer Institute of Johns Hopkins University. He also serves as the Medical Director for Governmental Affairs of the American Academy of Ophthalmology. He is a past chair of the FDA's Ophthalmic and Dermatological Advisory Committee and is currently AAO's CPT Advisor to the AMA's CPT Editorial Panel.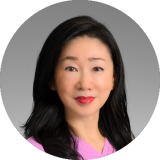 Speaker: Kyoko Ohno-Matsui
Professor and Chairperson of the Department of Ophthalmology and Visual Science, Tokyo Medical and Dental University, Japan
Kyoko Ohno-Matsui is Professor and Chair of the Department of Ophthalmology and Visual Science at Tokyo Medical and Dental University (TMDU).  She is also the Chief of the High Myopia Clinic of TMDU.  She graduated from Yokohama City University Medical School and received her Ph.D. at Tokyo Medical and Dental University.  She did postdoctoral fellowship at Wilmer Eye Institute at Johns Hopkins University.  She is the chief of Advanced Clinical Center for Myopia at TMDU.