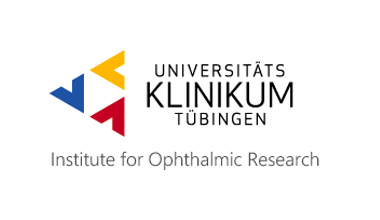 One of our  main focuses at the Ophthalmic Research Institute in the University of Tübingen is to research solutions for myopia progression management and to support optometry projects for underprivileged people, e.g. in India. In these days of the Corona crisis, we are trying to keep the people and the institution healthy. At our many labs all over the world we have cancelled all experiments where subjects or patients are involved.
We have also postponed all appointments to a later time until the situation is resolved. But that doesn't mean that we are paralyzed and can do nothing at the moment. Besides preparing for the time after the pandemic we can do much more.
Just to give you one example, in many countries, like in Germany, there are critical shortages in blood supply. Therefore, we encouraged all of our scientists in the Ophthalmic Research Institute to donate blood. What one needs to know: (1) blood donation is safe and (2) transfusions are highly needed, not for Corona, but for organ transplants, trauma patients, and many more. One of our PhD students, Alexandra Sipatchin, organised blood donation.
In Germany, people get reimbursed with 25€ for blood donation. Every one of our donors will donate it further to Miracle of Sight, a registered charity fund which enables – in collaboration with local foundations, school, optometry colleges, the Optometry Council of India and eye clinics – local and direct help. Miracle of sight goes hand in hand with the ALOKA Vision programme of Carl Zeiss Vision Care that we partner with as a social business approach in rural India to find sustainable answers to the vision challenge to make glasses available and affordable in rural, unserved areas.
In a worldwide crisis, with blood donation we can help twofold, the people who need blood and the people who need sight.
Prof Siegfried Wahl