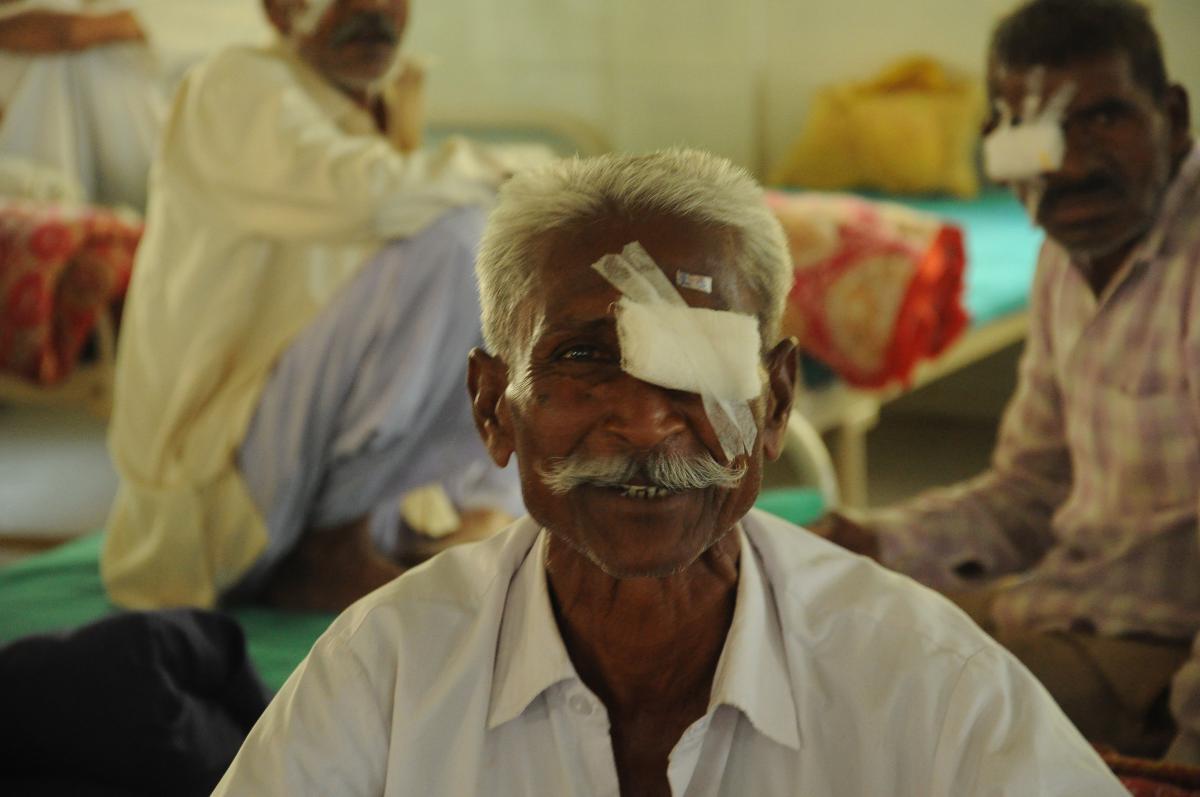 Similar to the rest of the body the eye also shows an age related decline in performance from around aged 40 onwards. Some of these age related changes are perfectly normal, such as presbyopia, which causes long sightedness due to loss of elasticity in the lens and can be corrected with glasses. Cataract which is extremely common among the elderly can be considered a normal age related change and can be easily corrected by surgery.
Some people will experience more serious age related eye diseases which have the potential to lead to irreversible visual impairment or blindness. These diseases are Diabetic Retinopathy, Glaucoma and Age Related Macular Degeneration. Diabetes is on the rise among all age groups including older adults and this trend will be extremely challenging to all countries health systems. Worldwide the number with diabetes has increased fourfold between the years 1980 and 2014, 40% of this is estimated to result from population growth and ageing[i].
A combination of an ageing population and longer life spans means that the world will face an explosion in older adults. In the WHO report on [ii] Ageing and Health it projects that the number of people over the age of 60 is expected to double by 2050 which will require radical societal change. In the African Region alone it is estimated that the number of people aged 60 years and older in sub-Saharan Africa estimated at 43 million in 2010 is projected to reach 67 million by 2025 and 163 million by 2050 which will put huge pressure on some of the most under developed health systems.[iii]
Vision loss has impacts on health and well being. In one study those over 65 with vision loss have been found to have a broad range of physical and mental co morbidities compared with those without vision loss[iv]. Another study has found that higher levels of visual impairment are associated with more depressive symptoms and lower life satisfaction. [v] In the International Federation of Ageing (IFA) Report on the High Cost of Low Vision talks about vision loss as a major cause of age related disability globally[vi] and unless steps are taken to address this there will be severe economic and social consequences.
Vision loss does not need to be an inevitable part of the ageing process and thanks to improvements in diagnosis, treatment and prevention people can age with healthy vision. Spending to prevent vision loss in the aging population is a good investment and cost effective but the question is how best to spend it, how to strengthen health systems to ensure the ageing population has access to eye health care to prevent avoidable vision loss.
The IFA report on Ageing and Vision Loss identifies priorities to do this which include the need to integrate visual screening and other preventative eye health interventions into public health practices for adults of all ages. Also to create education and awareness programmes that include vision loss prevention, detection and treatment regimes.
Strengthened health systems and public health programmes which include eye health for older adults can mean older adults are able to remain independent, mobile, engaged, economically active and have a better quality of life altogether.
---
[v] Visual Impairment and Quality of Life Among Older Adults: An Examination of Explanations for the Relationship
http://psychsocgerontology.oxfordjournals.org/content/66B/3/364.full
---
Photo by Milind Rawal / CC BY-SA 4.0