Vision Loss, Disability and Rehabilitation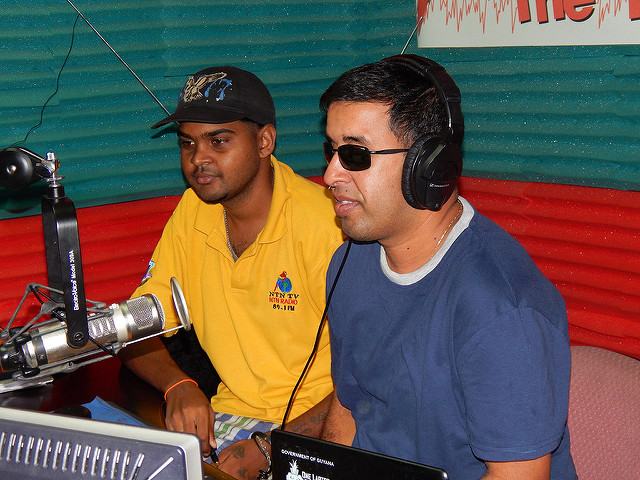 Experiencing a sustained vision loss should not mean living a restricted life, instead given the right support and opportunities visually impaired people can live independent and self-determined lives participating fully in society. Some inspiring examples are Yetnebersh Nigussie from Ethiopia and Professor Ron McCallum from Australia .
Vision loss in children – particularly for children when vision loss coexists with other impairments – can have major consequences on their education and future opportunities for employment. In a world where people are living longer will mean that there will be more people with vision loss due to glaucoma, age-related macular degeneration, diabetic retinopathy and optic nerve atrophy. Both children and adults can benefit significantly from coordinated and comprehensive services to support them achieve their full potential. Equally important is the need to address social barriers, awareness of the people themselves, their families and communities to enable their inclusion as active and appreciated members of their community.
A global milestone was the adoption of the UN Convention on the Rights of Persons with Disabilities (CRPD) in 2006[i] which is ratified by 166 countries[ii]. The CRPD upholds the rights of all persons with disabilities, including visual impairment, and clarifies how established civil, political, social, economic and cultural rights apply equally to persons with disabilities. It clearly states that all these human rights have to be made inclusive of and accessible to persons with disabilities so that they can exercise their rights on an equal basis with others.
The World Report on Disability[iii] – published by the WHO and the Worldbank in 2013 – provides the best available evidence about what works to overcome barriers to health care, rehabilitation, education, employment, and support services, and to create the environments which will enable persons with disabilities to equally participate in society. Many of these are relevant to visual impairment and include:
Accessible and Inclusive Communications: for example ICT technical support with programmes tailor made to those with visual impairment, Braille and promoting the availability of materials. The 'Marrakesh Treaty to Improve Access to information for persons who are blind, visually impaired or otherwise print disabled' [iv] will come into force on 30 September 2016. It aims to significantly progress work towards making published material available to those who are print disabled.
Social protection programmes: Specific support and inclusion in social protection programmes promoting access to education, health and employment, e.g. insurances, grants, labour market services.
Awareness and advocacy: Increasing awareness and understanding of governments, employers and communities of the needs and rights of persons with disabilities.
Education: Supporting schools to enrol persons with disabilities and providing support to those schools. Several organisations call to ensure that persons with disabilities have the right to education; these include the UNESCO Education for ALL campaign[v], the Global Partnership for Education[vi] and the Global Campaign for Education. [vii] The International Council for the Education of Visually Impaired (ICEVI) [viii] specifically promotes equal access to appropriate education for all children and youth with visual impairment.
Skills and vocational training: Supporting training programmes to enhance marketable skills for persons with disabilities, to improve opportunities for employment and self-employment. Integrating persons with disabilities within existing vocational training and employment programme by removing physical, attitudinal and communication barriers and providing specific support.
Vision rehabilitation: This includes a wide range of professional services that can improve and restore functioning after vision loss, just as physical therapy restores function after a stroke or other injury. Vision rehabilitation services allow people who are blind or have low vision to continue to live independently and maintain quality of life. The US website visionaware.org[ix] lists a spectrum of services available to those needing vision rehabilitation.
Many countries will not have the resources to offer many of these services to all who need them, and along with many competing demands on an overstretched health system means that those with vision loss may not have the support to enable them to achieve their full potential. It is especially in these settings that Community Based Rehabilitation (CBR)[x] has proved to be an effective community development approach addressing health, education, livelihood, social inclusion and empowerment of persons with disabilities. CBR is community driven and involves working with people with all forms of impairment, including vision loss. Specific rehabilitative services to persons with disabilities are provided in a family setting, while by networking with the health, education, livelihood and social sector their inclusion in the respective services and programmes is promoted.
For those 90% of people with visual impairment in developing countries the role of IAPB and its members is to ensure eye health plans take them into account so that they can access the support they need to live a full and active life and for those who lose their vision in later life this will mean they can remain independent and active for longer. The health systems approach to planning offers an opportunity to liaise with other Departments and Ministries to develop policies and plans that cover education, health, social and cultural needs of those with visual impairment.