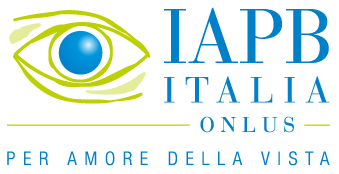 The International Agency for the Prevention of Blindness-IAPB Italy was founded in 1977 on the initiative of the Italian Blind Union, the Italian Ophthalmological Society, and the Italian Professional Association of Ophthalmologists. IAPB Italy was officially recognized by a specific national law (n. 284 on 28th August 1997) – it aims to promote the prevention of ocular diseases which cause blindness, and vision rehabilitation of the people affected by visual impairment.
IAPB Italy founded the National Centre of Services and Research for the Prevention of Blindness and Rehabilitation of the Visually Impaired (Polo Nazionale, Policlinico A. Gemelli) in Rome in 2007. Its main goals and activities are to assist the visually impaired with a multidisciplinary rehabilitation approach. The World Health Organization appointed it as its Collaborating Centre on Prevention of Blindness and Rehabilitation in 2013.
Free campaigns of secondary prevention with mobile ophthalmic units are periodically organized by IAPB Italy (free eye check-ups on board). Moreover, a special number to get information about our eyes is available every working day[1]: it can be called either from Italy (800 06 85 06, toll-free number) or other countries (+39 06 36004929). Producing information material is also an important part of our daily work: leaflets, official website and a quarterly magazine – "Oftalmologia Sociale", i.e. Social Ophthalmology – are periodically published.
[1] from 10 a.m. to 1 p.m. – Central European Time