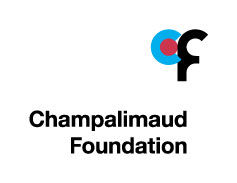 The Champalimaud Foundation aims to stimulate novel theoretical and practical methodologies, by utilising the experience of both research scientists and medical practitioners.
The António Champalimaud Vision Award has the support of Vision 2020 – The Right To Sight, a global initiative for the prevention of blindness launched in association with the UN´s World Health Organisation. The award is given alternately between contributions to overall vision research and contributions to the alleviation of visual problems, primarily in developing countries. The recipients of the award will be productive research groups rather than single individuals. This may involve groups from more than one institution or discipline.
The jury of the award consists of a distinguished panel of outstanding scientists involved in vision research, and of exceptional public figures involved in meeting the needs of the developing world.
Potential awardees will be nominated by members of the scientific community.
The award may be used in any way that furthers the outstanding contribution of the recipients. In 2007, the inaugural year of the Antonio Champalimaud Vision Award, the focus was on contributions, primarily in developing countries, to the alleviation of visual problems. In 2008 the Award will recognise ground-breaking discoveries in the lab that enhance our knowledge or understanding of vision.
Vision Award email: award@fchampalimaud.org Vision Award web page: http://www.fchampalimaud.org/vision-award/