In 1997, L'OCCITANE printed products labels in braille for the first time. Since then, the prevention of sight impairment has become a priority for the Group.
The L'OCCITANE Foundation was created in 2006 to drive and bring together the actions of public interest in which L'OCCITANE had already been involved since its beginning in 1976. With an annual budget of more than €1,000,000, the L'OCCITANE Foundation supports every year some 50 projects of general interest. They are chosen for their concrete impact on the ground and cover three fields of action: the fight against avoidable blindness, the promotion of women's leadership and the preservation of natural heritage in Provence.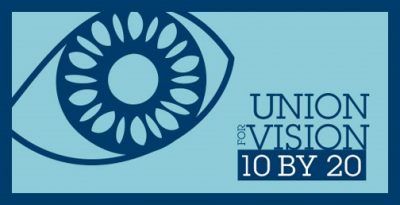 The Foundation has set itself the priority of fighting avoidable blindness – its main field of action. Within this context, it created in 2016 UNION FOR VISION 10by20 – an international program dedicated to sight, which gathers the different initiatives of L'OCCITANE worldwide and sets a new goal: to reach 10 million beneficiaries of eye care by 2020. The Foundation also encourages L'OCCITANE subsidiaries worldwide to support the fight against avoidable blindness. Paying close attention to their commitment, the latter take action and present each year more than twenty projects with local partners. These projects are co-financed by the subsidiaries and by the L'OCCITANE Foundation. Today, more than 5 million people have received eye care all around the world to maintain of restore their sight thanks to our actions.

Discover below the 22 projects for 2017-2018 that will enable more than 1 million of beneficiaries to receive eye care worldwide thanks to a global cofounding of more than € 600,000.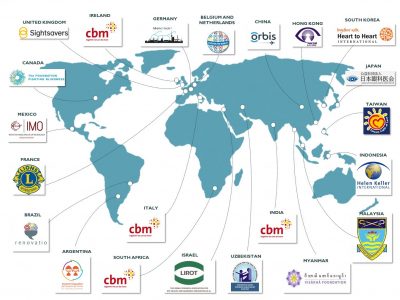 For more details about the projects: https://fondation.loccitane.com/the-subsidiaries'-projects-2017-2018,1,1,33,1223.htm
Every year, the L'OCCITANE Foundation launches a call for projects and encourages L'OCCITANE's offices worldwide to participate, by identifying and supporting local organizations with eye care projects. These projects are co-financed by L'OCCITANE's local offices and by the Foundation.
To stay informed about the next call for projects, please visit regularly this page: https://fondation.loccitane.com/our-call-for-projects,1,1,21,1086.htm
More information