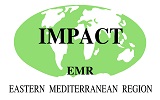 Vision
The vision of Impact EMR (Eastern Mediterranean Region) is the reduction of the cases due to avoidable blindness to the irreducible minimum.
Mission
Vision to be achieved through research, services, advocacy and training. IMPACT-EMR is an initiative that was founded by HRH Prince Abdulaziz Ahmad Abdulaziz Al-Saud with the objectives of:
Collecting data and information on the status of blindness and visual disability in the EMR.
Establishing a central resource center for the coordination and support of governmental and non-governmental organizations working in the field of prevention of blindness.
Design and implementation of programs with the objective of prevention of blindness and visual disability in the EMR.
Collaborating with governmental and non-governmental organizations in project implementation for prevention of blindness
IMPACT-EMR is registered as an NGO in the government of Bahrain with the specific objectives mentioned above.
HRH Prince Abdulaziz Ahmad Abdulaziz Al-Saud started the IMPACT-EMR mission, by visiting most of the countries of the EMR, and meeting the governmental senior  officials to advise them on the magnitude of the blindness problem, and its  socioeconomic implication on the countries in the region.
Research
The first project, (1996) IMPACT-EMR conducted was data collection on all governmental and NGOs working in the EMR region. A detailed profile for every agency was documented and made electronically accessible to the public.
A socio-economic study of the burden of disability for the Qana casualties, after the Israeli attack on Lebanon in 1996. The study was published in the J. Epidemiol Community Health 2000; 54:35-39 ( January )
Survey of the prevalence of visual disability in Lebanon (Br J Ophthalmology 1997;81:905-906) ( October )
Survey of the prevalence and causes of blindness in Aghadir-Morocco
Prevalence and elimination of cataract in a rural setting in Yemen.( Eastern Mediterranean Health Journal Volume 3, Issue 3, 1997, Page 408-414)
Survey on school children visual problems in Bahrain
Services/Courses/Training
Provision of lenses and support for cataract patients in Lebanon.
Established an eye bank in Lebanon.
Established an Eye bank in Syria.
Established an advanced cataract surgery (Phaco) center in Aghadir-Morocco.
Financially supports the WHO-EMRO Prevention of Blindness Regional Coordinator position.
Funded and coordinated over 20 V2020 national programs, workshops, training courses in the EMR region, some in collaboration with WHO-EMRO.
Assists and supports many activities of the Middle East African Council of Ophthalmology (MEACO)
Established a one year diploma program in Yemen for the training of physicians (GP), on diagnosis of eye diseases and cataract surgery.
Supports physicians for specialty training in Ophthalmology in the region.
Several training seminars in Jordan, Syria, Lebanon, and other EMR countries.
Email: info@emr-iapb.org