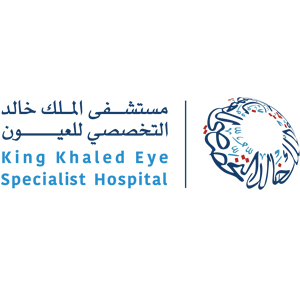 King Khaled Eye Specialist Hospital (KKESH) is a recognized tertiary healthcare facility since 1983 which offers wide range of ophthalmic healthcare services, with high skilled professionals, catering services from primary care to advanced cases in Anterior Segment, Glaucoma, Medicine, Neuro-Ophthalmology, Oculoplastics and Orbit, Pediatric and Strabismus, Retina and Uveitis Division.
The Hospital has a 250 bed capacity and is the largest tertiary ophthalmic care referral hospital in the Riyadh region. KKESH makes full use of its resources in fulfilling its mission to provide tertiary eye care consistent with the highest standards, to educate and train professionals, to conduct research, to enhance community awareness and to develop outreach programs to facilitate a comprehensive national eye care plan dedicated to the prevention of blindness in the Kingdom of Saudi Arabia.
In alignment of its vision towards being the center of excellence in providing best specialized ophthalmic care worldwide, KKESH is committed in participating and achieving the strategic objectives of the Vision 2030 Program for the healthcare industry wherein the Ministry of Health (MOH) is adapting to provide comprehensive health services comparable to the services provided by other international medically developed institutions.
King Khaled Eye Specialist Hospital
2775 AlUrubah Road, Umm AlHamam Gharbi
Unit 2, Riyadh 12329-8139
Kingdom of Saudi Arabia
+966114821234