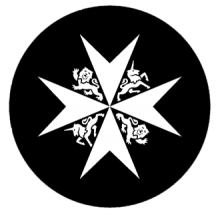 St John of Jerusalem Eye Hospital Group's goal is to eradicate preventable blindness in the Palestine. We believe in treating all patients, regardless of race, religion or ability to pay and are the only charitable provider of expert eye care in the West Bank, Gaza and East Jerusalem.
We are one of the foundations of the Most Venerable Order of St John of Jerusalem and are a British, Royal Charity founded in 1882. In 2017 we reached almost 137,000 patients across our services and performed over 4,800 major operations.

Unique Issues Faced
Palestine has extremely high rates of blindness – ten times higher than the West.
Accessing eye care in Palestine is complicated by politically enforced movement restrictions such as the Separation Wall and permit system.
Palestine's physical and economic isolation and the frequent outbreaks of conflict have led to high levels of poverty and unemployment, meaning that many patients cannot afford to seek medical care.
High levels of genetic eye disease due to consanguinity arising from cultural and political issues. Palestinians are also genetically more likely to suffer from diabetes, as well as suffering due to lifestyle factors (impacted further by a lack of access to health care and education).
The climate causes high levels eye irritation and infection.
Key Areas of Work
Improving Accessibility through satellite hospitals and clinics, and mobile eye clinic and education programmes.
Quality Eye Care across our services by investing in training, infrastructure and safety and quality standards. We are the only Palestinian hospital to offer treatment for all 14 subspecialties of eye conditions (excluding oncology), and ensure Gaza is not left behind in spite of the blockade.
Research and strategizing the best way to treat eye care within our unique situation, currently undertaking a Rapid Assessment of Avoidable Blindness, a genetic research programme and a diabetic retinopathy research and screening programme.
Contact Details London Fundraising Office:
4 Charterhouse Mews
London
EC1M 6BB
Tel: 44 (0)20 7253 2582
Email:  info@stjohneyehospital.org

Contact Details Jerusalem Hospital:
St John Eye Hospital
Sheikh Jarrah
P.O. Box 19960
Jerusalem 91198
Tel: 00 972 (0)2 5828325
Fax: 00 972 (0)2 5828327
Website: https://www.stjohneyehospital.org/
Facebook: www.facebook.com/StJohnOfJerusalemEyeHospitalGroup
Why St. John of Jerusalem Eye Hospital Group joined IAPB
"Although St John of Jerusalem Eye Hospital Group enjoys local recognition, working with members of IAPB would further enhance our reputation and global recognition as a main provider of eye care in the region."