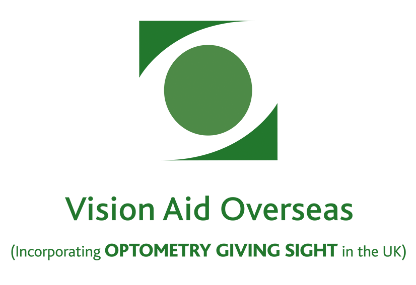 Vision Aid Overseas is a UK based, leading international development organisation that is committed to providing access to affordable eye care services and glasses to underserved communities across Africa. The charity believes that no one should live in poverty because of poor eye sight and no one should live with poor eye sight because of poverty.
Why support Vision Aid Overseas?
Most of us are probably old enough to remember children being teased or even bullied in the school playground for wearing glasses. The phrases four eyes and geek tormenting a child's upbringing as they enter and leave the school playground. This has however, changed significantly across the UK with wearing glasses becoming the norm and even fashionable. However, in many countries around the world there is not a culture of wearing glasses and sometimes a lack of understanding of the need for or benefits of wearing them. There can also be stigma and discrimination, particularly for girls who are sometimes seen as unmarriage-able if they wear glasses.
Our Vision: No one lives in poverty because of poor eyesight; no one lives with poor eyesight because of poverty.
Our Mission: To enable people living in poverty to access affordable glasses and eye care.
Where we work
With half of its population living on less than one dollar a day, according to the International Agency for the Prevention of Blindness (IAPB), Africa has 73% more blind and visually impaired people than any other region in the world. Working with local Ministries of Health and Education, Vision Aid Overseas is currently supporting five countries across Africa to establish and deliver their own sustainable eye care services.
Zambia | Ethiopia | Sierra Leone | Ghana | Burkina Faso
How we work
According to the United Nations, poverty is more than the lack of income and resources. Limited access to quality education and basic health care services can contribute to the devastating cycle of poverty across many developing countries. Vision Aid Overseas works to ensure that everyone, regardless of their gender, economic status and geographical location, has access to affordable eye care services and glasses. We achieve this by;
Delivering outreach clinics to communities and individuals who may not have the means to seek help themselves.
Training local eye care workers to ensure quality and affordable eye care services exist beyond the support of Vision Aid Overseas
Establishing locally based Vision Centres where patients can receive a free walk-in eye test, purchase an affordable pair of glasses to correct their vision or, if necessary, be referred for further specialist treatment.