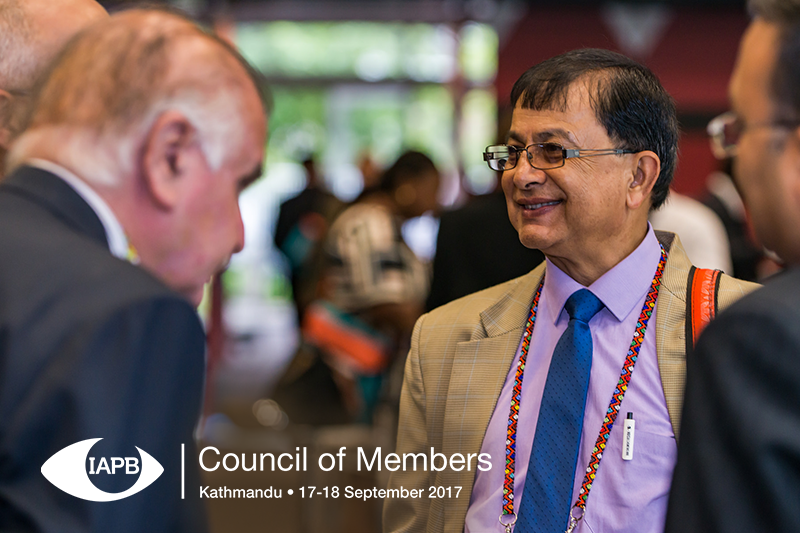 The IAPB Council of Members (COM) is the annual high-level policy summit dedicated to the elimination of the main causes of avoidable blindness and visual impairment. The Council will take place in Kathmandu, Nepal, on 17-18 September, preceded by the IAPB Work Groups, Committees, and Board meetings on 15-16 September.
IAPB expects nearly 250 delegates from over 70 organisations to attend these meetings. The event brings together key decision makers from across the IAPB membership, as well as representatives from governments and the World Health Organization (WHO), to meet and discuss key issues in eye health.
The Council meetings in Kathmandu are made possible by the generous support of our sponsors and local partners.
We are delighted to honour Eye Health Heroes this year too–send in your nominations.