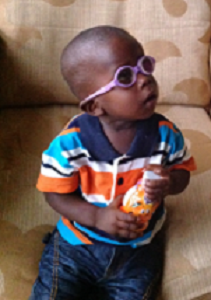 Understanding the knowledge, attitude and practice (KAP) of the people of Abuja towards eye care is key to the sustainability of projects running in the Territory. Given the multiple ethnicities in Federal Capital Territory (FCT) in Nigeria, we expect the community's KAP towards eye health will vary and may be implicated in the community's response to services.
In total, 899 respondents participated in the study with a median age of 30 years old (IQR: 25-41 years) and 46.1% were females. Seventy-eight percent of them had at least primary education and 5.7% were unemployed. In times of ocular emergencies, respondents reported that they will apply eye ointment found at home (48%), rub their eyes (60%) or remove the object from the eye by themselves (78%).
The majority of respondents (87%) stated that all children should have their eyes tested but perceived children to be too young to wear spectacles (47%). Few respondents know where to get their eyes examined (56%), remove their cataracts (46.8%) and get a prescription for spectacles (49%). Most of the respondents preferred acquiring their health information from the radio (77%) and through health workers (66%).
Following the outcome, the following recommendations were made:
The study highlighted a need to sensitize the community on first-aid for ocular emergencies they become aware of and visit the nearest eye centre for immediate care.
Eye health education and interactive education and communication materials will emphasize the harm that can caused by unauthorized and inappropriate prescriptions.
It is necessary to continue eye health campaigns with indigenous success stories.
The beneficiaries need to come out and narrate their experiences on how they had regained vision even in their old age
Educating parents and teachers is therefore crucial for them to understand the causes of refractive error and why refractive error management is by spectacle correction by and not medication.
There is urgent need to commence health campaigns in schools and through radio messages to the communities
The need for awareness creation and publicity of available services was evident so that people who are either blind or visually impaired can optimize the remaining vision and be rehabilitated and socially included into the society
An health promotion component needs to be incorporated into primary eye care with the intent to achieve a wider coverage and high acceptability towards effective delivery of eye health information.

Dr Anne Ebri
Sub regional manager (West Africa), Brien Holden Vision Institute
a.ebri@brienholdenvision.org.za