The Africa Eye Foundation – Cameroon
The Africa Eye Foundation: pioneering Central Africa's first non-profit, sub-specialty eye hospital and training institute in Cameroon with the support from Seeing is Believing. Delivering comprehensive, high-quality and affordable eye care to all Central Africa populations, this state of the art hospital, will in the coming years play a key role in bridging the gap that currently exists in the country and the region.
The Central Africa region is one of the regions where eye care demands far exceed available supply. This is evidenced by the shortage and mal-distribution of human resources, very low cataract surgical rate, and the absence of tertiary facilities with subspecialties. To help reduce the gap and meet WHO's blindness prevention objectives, the Africa Eye Foundation has launched a very ambitious project named the "Magrabi ICO Cameroon Eye Institute" (MICEI) – Central Africa's first non-profit sub-specialty eye hospital and training institute.
MICEI is currently under construction in Oback, a suburb of Yaoundé city, the political capital of the Republic of Cameroon. It will be made of more than 20 rooms for eye consultations and investigations, three operating theatres, two in-patient wards with a total capacity of more than 70 beds, two dedicated pediatric wards, an optical shop and a pharmacy.

The project aims at improving health services in the region through Research, Service Delivery and Human Resources Development.
MICEI will be an international Institute offering the following:
· a center of excellence providing comprehensive ophthalmic service delivery and research,
· a training and referral center for ophthalmologists, paramedical and administrative medical staff.
It is envisioned that the hospital will offer a wide range of subspecialties including cataract, glaucoma, retina and vitreous surgery, pediatric ophthalmology, cornea, refractive surgery (vision correction with laser), orbit and occuloplastics surgery and neuro-ophthalmology.
The project is estimated to cost more than US$ 16 million, of which more than US$ 1.5 million have already been provided from donations by Dr Akef El Maghrabi and grants by key partners including CBM, ORBIS, Seeing is Believing, That every life may count foundation and ICO. More than US$ 2 million CFA one billion has already been invested in Cameroon towards the construction of MICEI, while US$ two million has equally been spent on biomedical equipment.
This nonprofit hospital, which will be operated in accordance with the strictest international quality standards for hospitals, will be equipped with state of the art equipment currently not available in Cameroon or anywhere in Central Africa. Eye care services provided will be affordable to all Central Africa populations, independent of their ability to p
ay.
About the Africa Eye Foundation
The Africa Eye Foundation (AEF) is a not-for-profit NGO, created on July 29th 2010 and registered in Geneva, Switzerland. Its goal is to promote and advocate for better eyesight, the prevention of needless blindness and visual impairment and to construct and operate a network of integrated and self-sustainable eye hospitals, across Africa. MICEI is the first of Africa Eye Foundation's projects in Africa.
For more information contact
Prof. Daniel Etya'ale (Board Member, Africa Eye Foundation)
Dr. Henry Nkumbe (Medical Director, Magrabi ICO Cameroon Eye Institute) Tel: +237 651569074
Website: https://camerooneyeinstitute.wordpress.com/
Email: micoceye@gmail.com

Stéphanie Mekinda
Project Officer and HR Specialist
midhelphie80@yahoo.com
---
Dr.Shroff's Charity Eye Hospital – India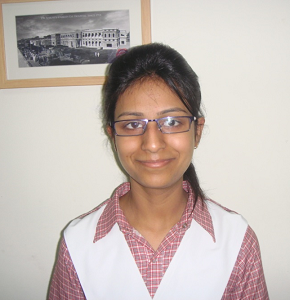 Sugandha, a young 18 year old is a shining example of empowering local communities and co-opting them in eye care delivery. It is a known fact that there is an extreme dearth of paramedics. Further, sourcing the same from big cities and sending them to smaller towns are not feasible due to quality of life issues as well as financial implications.
Interpreting this need within the longer term strategic need of the Institution, a paramedic training course called (COP: Certified Ophthalmic Paramedic) was started by Dr.shroff's Charity Eye Hospital .Under this, young girls from the immediate geography of satellite hospitals are recruited and put through a training of two years.
After an initial foundation course of 6 months wherein they undergo soft skills, anatomy,values, hygiene classes, they branch out into the streams of Vision technician, OR Assistant, and other support services.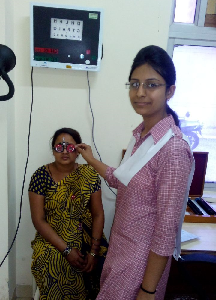 Sugandha belongs to a farming background and gave up studies after her high school. Her father had visited the hospital at Vrindaban for a checkup wherein he learnt about this opportunity.
Subsequently Sugandha cleared the written and the interview stages and joined training at the base hospital.
After completing her six months foundation course, sugandha has been selected for the Vision Technician branch and she is undergoing further training at Vrindaban itself.
She explains, "The course has given me enough confidence and allowed me to be independent. I want to continue further studies and Further, I hope to get good job to support my family financially."
---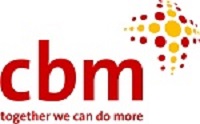 CBM Peru
A major programme to combat blindness across Peru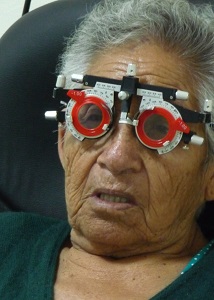 In Peru, wealth is unevenly distributed and 25.8% of Peruvians are poor, defining 'poverty' as the inability to afford daily living costs such as food, clothes and other essential items. 6% live in extreme poverty which means they cannot afford the daily cost of food.
Existing services for cataract surgery are limited in Peru and one of the main barriers for Peruvians to accessing existing eye care services is economic. Many people are unable to afford treatment and in many cases lack the funds to travel to eye care facilities. Another major barrier is the lack of awareness that treatment is possible, as is fear of surgery based on myths or religious beliefs.
This 3-year programme will contribute to the prevention of avoidable blindness in 13 of the 24 Regions in Peru (Lima, Loreto, Ica, Arequipa, Cuzco, Puno, Apurímac, Piura, Lambayeque, Tumbes, La Libertad, San Martín and Amazonas) providing high quality cataract surgery and patient care to 250,000 patients, strengthening community work, and conducting 1,494 outreach campaigns.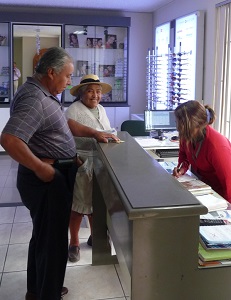 CBM will work in partnership with seven local eye care providers and ensure that that they are able to deliver high quality surgery and care, and become sustainable eye care providers in the future. With SiB support the quality of cataract surgery and patient care will significantly increase and more clients will be reached through free or subsidised surgery.
The programme will also improve the efficiency and sustainability of service delivery by investing in partners' organisational development and cost recovery systems. These key areas of investment will enable thousands of new clients with cataracts to have surgery, and will ensure long term access to these services.
Training and capacity building in medical expertise, and in administrative and management systems (including organisational process, IT system development, data collection, and fundraising) as part of this project will also ensure sustainability after the end of SiB support.

Barbara Trachsel
Programme Manager – West/Central Africa & Latin America
CBM
---

South African National Council for the Blind – South Africa
The project was approached using the National Department of Health Guidelines, which recognises that South Africa is experiencing an exponential increase in the burden of eye disease. These guidelines provide guidance to each province.
The prevalence and incidence of blindness was determined in the North West Province, and since Cataract is the leading cause of blindness, it was decided, that the programme will be a comprehensive one, with more focus on cataracts. Other eye conditions would be referred to the next level of care.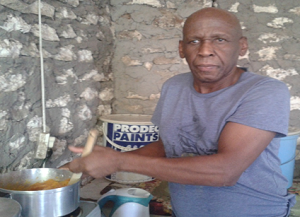 Partnership was developed by the signing of a Memorandum of Understanding which outlined the terms of reference for each partner. For sustainability, there were continuous evaluation meetings to identify any adverse events and action corrective measures immediately.
The SANCB Finance department submitted monthly financial reports to guide the Bureau, the implementing department guidance as to what needed to be done next. The Bureau staff were trained in monitoring and evaluation, to enable them to identify any deviation as a continuous process. M&E tools were agreed upon and these are patients' records, field reports, patient operation list and the theatre register.
Networking is an ongoing process as well, during the tours, during the meetings, during training especially at OSSA where a variety of professionals interacted, from the Ophthalmologists, Optometrists, Ophthalmic Technicians, Ophthalmic Nurses, Ophthalmic Project Managers and suppliers and visitors from other countries. Relationships were created and may be very useful for the project.