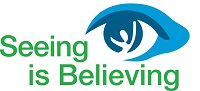 Changes are afoot within the Standard Chartered Seeing is Believing team.
After eight years of serving as the Chairman of Seeing is Believing and twelve years with Standard Chartered, Richard Meddings, Group Finance Director, Standard Chartered is leaving the bank. Although Richard will be leaving Standard Chartered, he will continue to serve as a Seeing is Believing Management Committee member. Richard has been a passionate champion in raising funds and awareness for the elimination of avoidable blindness and we are delighted that he will continue to work with the Seeing is Believing team as part of the Management Committee.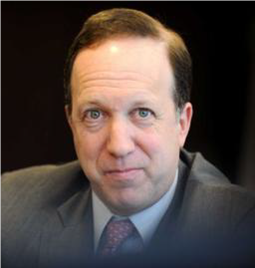 We welcome David Fein as the new Chairman of Seeing is Believing. David was appointed Group General Counsel for Standard Chartered in September 2013 and is a key advisor to the Board and the Court of the Bank on all material legal matters.
Before joining the Bank, David was United States Attorney for the District of Connecticut, appointed by President Obama and confirmed by the United States Senate. He was appointed Vice Chair of the Attorney General's Advisory Committee's White-Collar Crime Sub-committee in 2012 and he served as a member of the AGAC Terrorism/National Security, Civil Rights and Violent and Organised Crime Sub-committees and the Child Exploitation Working Group.
As United States Attorney, David created the Connecticut Securities, Commodities and Investor Fraud Task Force, which investigates matters related to insider trading, market manipulation, Ponzi schemes, investor fraud, financial statement fraud, FCPA and embezzlement. David conceived of and launched Project Longevity, a comprehensive initiative to reduce gun and gang violence in Connecticut's major cities. He convened public conferences on Civil Rights, Human Trafficking, Investor Fraud, Prescription Drug Abuse and Violent Crime and a public ceremony honouring Connecticut's First Responders on the tenth anniversary of 9/11.
David graduated Cum Laude from Dartmouth College in 1982 and the New York University (NYU) School of Law in 1985 as Order of the Coif and was a member of the Senior Board of the N.Y.U. Law Review.
Married with two children, David serves on the boards of Guiding Eyes for the Blind and Derek Jeter's Turn 2 Foundation.
We also welcome Shaza Rais to the team as the new Seeing is Believing Programme Manager within Standard Chartered. Shaza started her Standard Chartered career in Pakistan before moving to the Dubai office. She has also spent some time with the bank in Zambia. During her time with Standard Chartered, she has served with the Corporate Affairs, Brand, and most recently with Sustainability and Community Engagement. She is already a great supporter of Seeing is Believing and we welcome her enthusiasm and professionalism. Shaza will work closely with Sally, Susan and the IAPB team.
Jeanette McKenna
Head, Seeing is Believing and Health Programmes
Standard Chartered Bank