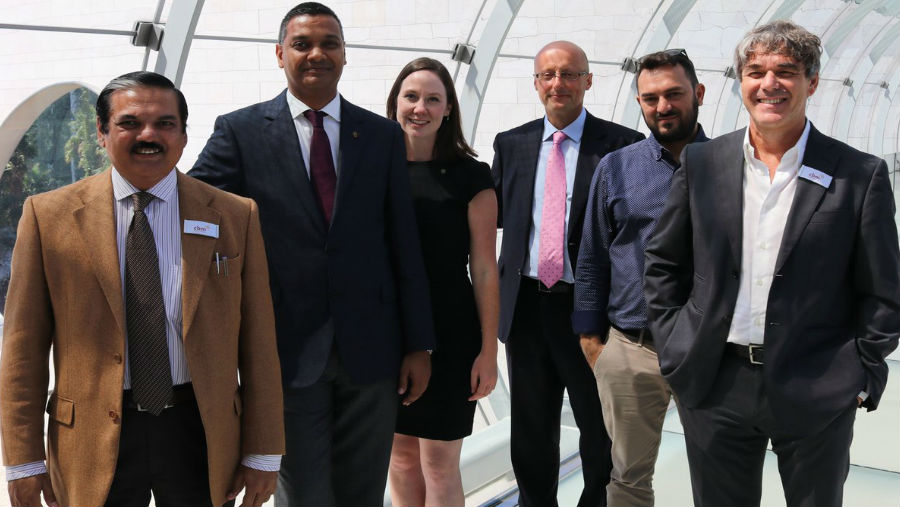 The 2017 António Champalimaud Vision Award has been jointly given to Sightsavers and CBM, two organisations with long and distinguished histories of supporting blindness prevention, alleviation and rehabilitation programmes in developing countries like Nepal, Mozambique, Uganda Ethiopia and Bangladesh.
The €1,000,000 António Champalimaud Vision Award is directed to groups actively involved in fighting blindness and visual impairment in the field, and is based on the candidate's accomplishments.
There are 39 million blind people in the world and 80% of all blindness can be prevented or cured.
Sightsavers and CBM have spent decades fighting blindness in dozens of countries across the globe. Both are recognised as pioneers in the field and were the creators of a model to combat vision disorders based around 3 pillars: prevention, cure and support. The awarded organisations have exported this model to many of the forgotten communities worldwide, and they have worked with local groups to create effective and sustainable vision programmes.
In addition to their frontline activities in blindness prevention and cure, both Sightsavers and CBM actively seek to empower individuals permanently disabled by blindness to play an active role in society. In many countries people suffering from vision disorders and other disabilities are stigmatised and excluded from society. This can be devastating for individuals, families and communities. CBM and Sightsavers work to change societal attitudes and promote educational and employment opportunities for those living with blindness and severe visual impairment. Their work has allowed many people with severe disabilities to live productive, independent lives that enable them to contribute to society on an equal and dignified basis.
A United Kingdom-based welfare institution that works in more than 30 developing countries on avoiding blindness, sight restoration and defending the social inclusion and equality of rights for disabled people. In the six decades since it was founded, Sightsavers has supported more than 576.79 million treatments. More than 8.14 million sight-restauring operations have been undertaken; 500,000 healthcare professions in the field of vision have been trained; 181,000 blind or visually-impaired people have accessed training programmes; and 38,000 blind or visually-impaired children have been supported in obtaining education.
CBM (Christoffel-Blindenmission)
An international Christian development organisation, committed to improving the quality of life of people with disabilities in the poorest communities of the world. Based on its founding values and over 100 years of expertise, CBM addresses poverty as a cause and a consequence of disability, and works in partnership with local and national civil organisations to create an inclusive society for all. CBM encourages active participation for people with disabilities in their own development through an inclusive approach. In 2016, alongside 373 partners, CBM helped more than 28 million people in 59 countries.
Photo courtesy: The Champalimaud Foundation