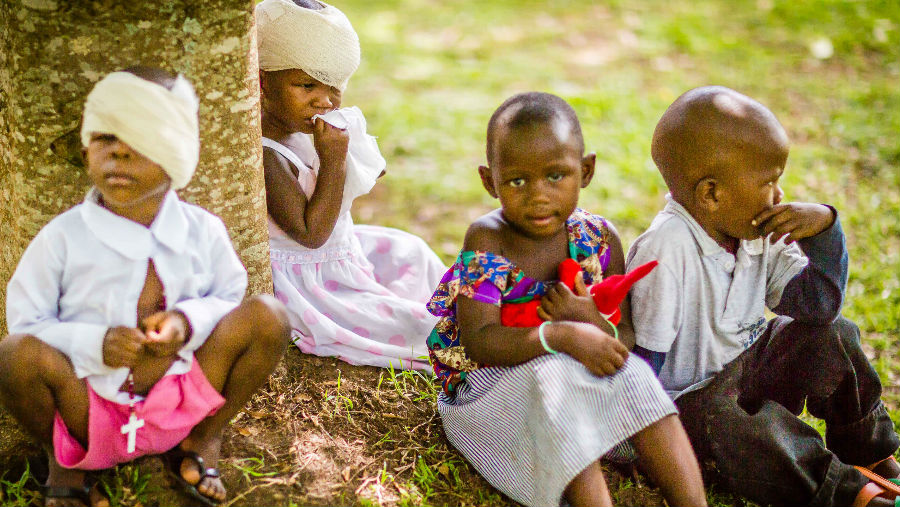 It was announced on 12 March (Commonwealth Day) that work has begun working on an ambitious multi-stakeholder initiative to lay the foundations for a new $1bn Vision Catalyst Fund to bring eye care to all people in the Commonwealth and around the world.
Building on the major achievements in eye health over recent years, led by governments, NGOs, philanthropists and corporates, the Trust is joining forces with civil society, public and private sector organisations with expertise in eye health to develop the Vision Catalyst Fund over the next two years. Once operational, the $1billion Vision Catalyst Fund will seek to accelerate systems change and expand universal eye health services led by governments, to provide sustainable and efficient long term solutions for eye health to entire populations in Commonwealth countries and across the globe.
85 million people in the Commonwealth today are blind or have very poor vision. Globally, 2.5 billion people lack access to glasses, 1.1 billion of whom need glasses to improve their near vision. As the world's population grows and ages, these numbers are set to grow significantly. Without urgent action millions more people around the Commonwealth and across the world will experience the social, educational and economic hardship that poor eyesight can bring.
Vision is crucial to achieving the Sustainable Development Goals. In addition to the often devastating impact blindness and poor eyesight has on individuals and the families who care for them, it prevents societies from reaching their full economic potential. Women and girls are disproportionately affected, particularly by diseases like trachoma – the leading infectious cause of blindness worldwide. If proven, simple and cost-effective treatments, for example glasses and cataract surgery, are made universally accessible, billions of dollars in increased productivity and reduced healthcare costs will be gained by the global economy.
Speaking about the $1bn Vision Catalyst Fund, Dr Astrid Bonfield CBE, says:
I am delighted that a diverse range of partners are coming together to help develop and progress this exciting and ambitious initiative with the potential to create new approaches to funding eye health. We have a big job ahead of us to shape the Fund, attract investors and ensure collaboration with governments to meet the needs of millions of people yet to be reached. But we have the solutions for universal eye health. We know they work. We now have an historic opportunity to work in partnership and create a fund that can bring sight to entire populations across the Commonwealth and the world.
James Chen, Founder of Clearly, says:
I am delighted to commit $10 million to the Vision Catalyst Fund and become its first funder. The issue of poor vision is unique in terms of the number of people affected, the simplicity of the solution which in most cases is a pair of glasses, and high returns for both improving people's lives and the local economy. I am prepared to meet anyone who is interested in matching my contribution and discuss why this issue can no longer be forgotten.
David Fein, Chairman of Standard Chartered's Seeing is Believing programme, says:
Tackling visual impairment and avoidable blindness is incredibly important to Standard Chartered. Over the past 15 years, we have raised nearly $100 million, implemented 167 eye health projects across 37 countries, and reached more than 163 million people. The Vision Catalyst fund is an exciting new chapter that allows us to continue this work on a broader scale in partnership with leading NGOs, governments, and corporate and individual philanthropists.
The news of the $ 1 billion Vision Catalyst Fund comes ahead of the Commonwealth Heads of Government meeting in London and Windsor in April. Leading eye health agencies are working together under the "Vision for the Commonwealth" banner to call on Commonwealth leaders to bring vision to everyone, everywhere and for each country to commit to taking one significant action by 2020 towards that goal.
The $1 billion Vision Catalyst Fund aims to help governments to prioritise vision and to tackle avoidable blindness and poor eyesight. In doing so, they will transform the lives of millions of people.
To read more please click here
Image Courtesy: Terry Cooper for #MakeVisionCount photo competition