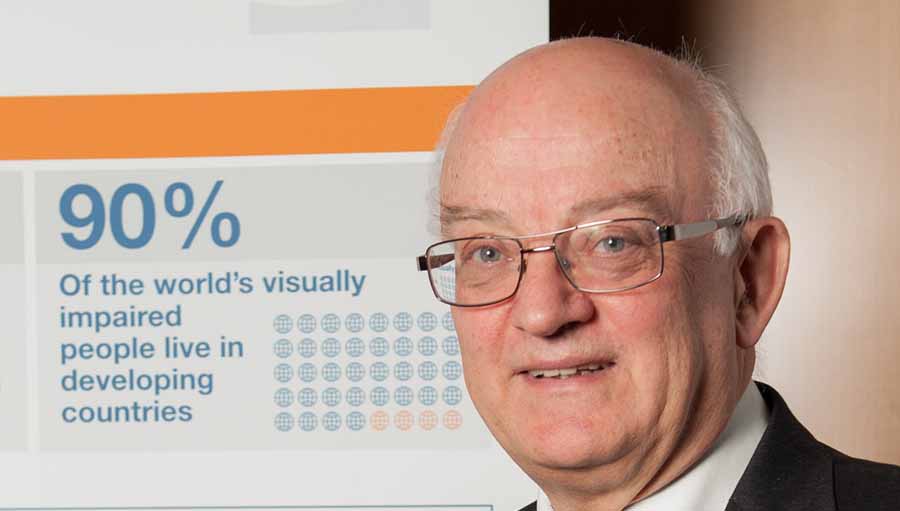 Over a billion people can't see well, just because they lack a pair of glasses. This line has captured the imagination of the popular press this year—the New York Times, the Guardian and the Economist have all run articles exploring this fact and the context animating our impact. A number of IAPB members and partners have worked towards achieving this visibility—my congratulations for your efforts.
These stories build on the narrative and charts IAPB has produced from the Vision Loss Expert Group (VLEG) data in 2017 in the IAPB Vision Atlas. Indeed, a core aim of IAPB's work around the Atlas is to ensure wider access to eye care data and context, especially among key stakeholders.
2018 has been about transition and change for the IAPB secretariat. Peter Holland, our new chief executive, has been steering the process for a new short-term strategic plan that will help consolidate and strengthen the secretariat to support the World Report on Vision framework, and guide our work into the future. Peter has been talking to IAPB members at every opportunity, and has had consultations with the staff as well. The IAPB Board and Council have approved the new plan, and I wish him and the team the very best as they set about implementing it.
The new strategic plan lays out advocacy, connecting knowledge, supporting the eye care network and providing services as the key priorities of the secretariat. I believe that 2018 has been a good start to a new beginning. In 2019-2020, we will strengthen the secretariat to help us navigate a new decade. But that is for the new year. The stories below outline some of our collective successes and milestones from 2018. Let's take stock of what we have achieved this year.
With my best wishes,
Bob McMullan