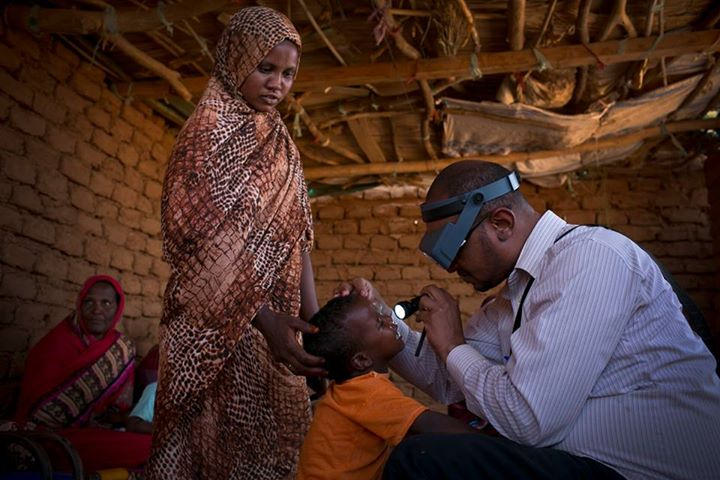 Press Release – 13 July 2017 | Geneva — New data released by the World Health Organization (WHO) show a remarkable 63% increase in the number of people treated with an antibiotic for trachoma during the period 2014–2016, considerably improving prospects for the global elimination of the disease. The surge is mainly due to an expanded access to donated azithromycin1 .
"We now have an accurate picture of where interventions are needed, following the recent completion of the Global Trachoma Mapping Project which identified trachoma-endemic areas in 29 countries" said Dr Minghui Ren, WHO's Assistant Director-General for HIV/AIDS, Tuberculosis, Malaria and Neglected Tropical Diseases. "The availability of free and quality-assured azithromycin enables us to support countries in their efforts to save the sight of millions of vulnerable people."
The disease is found in the poorest and most marginalized communities of Africa, Asia, Central and South America, Australia and the Middle East. In 2016, more than 190 million people lived in areas needing interventions; 85 million of them were treated by azithromycin, compared with 52 million in 2014 when an estimated 204 million people required treatment.
"We're excited about this tremendous progress" said Dr Anthony Solomon, Medical Officer at WHO's Department of Control of Neglected Tropical Diseases. "It would not have been possible without the support of ministries of health, bilateral donors, foundations, non-governmental organizations, and more importantly, field workers who make it possible to deliver azithromycin to the people who need it most."
Alongside the 63% increase in antibiotic treatments, the period 2014–2016 saw a steep rise in the number of people with advanced trachoma receiving operations to prevent further loss of sight – from 139,441 in 2014 to 260,759 in 2016, representing an 87% increase.
"These increases in the numbers of people managed surgically and given antibiotic treatments are both tremendously encouraging" said Dr Dirk Engels, Director of the Department of Control of Neglected Tropical Diseases. "We encourage countries to prioritize interventions and make the much-needed additional investment to achieve the elimination of blindness due to trachoma.
———————————————————————————————————————————————–
To read more visit: http://who.int/neglected_diseases/news/85_million_people_treated_for_tra…
Photo credit: Photo submitted by Khartoum Ministry of Health for the #StrongerTogether photo competition