On World Optometry Day, Dr Don Lyon demonstrates the impact of strategic, well planned advocacy in eye health…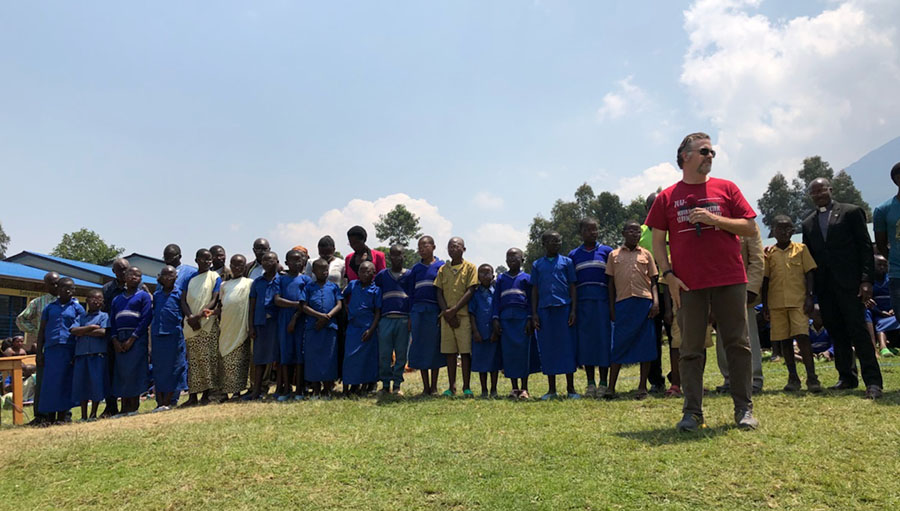 The World Health Organization recently published the World Report on Vision. A sweeping document detailing the state of vision care on a global scale. The report indicates that globally there needs to be better accessibility and affordability of vision care. This seems simple enough. One issue is when vision care is compared to other medical care in the minds of patients, parents, and policy makers; often times it falls short in perceived importance.  Others think vision care is being adequately provided by non-optometrists and ophthalmologists. So how can we change the perception and access of vision care? One way is to become involved in advocacy.
Some people see advocacy as trying to work against an insurmountable problem. You realise quickly everything cannot be solved through a single programme. Identification of specific problem/issue that you are passionate about is vital. You also need to realise that passion and dedication alone only goes so far. If you do not have experience with advocacy you could be working in the wrong direction, and setting up new barriers, not solutions. Luckily, there are courses designed to assist people starting an advocacy project. For me it was the World Council of Optometry's, (WCO), "Advocacy for Eye Health" course.
My passion is pediatric vision care. Not simply the need for spectacles, but also the impact of undiagnosed binocular vision disorders on children. At Indiana University School of Optometry, I started Vision for the Future, a pediatric vision outreach programme. We are providing education to parents, policy makers, and optometrists on the importance of vision care needs for pediatric patients. We are also able to provide comprehensive eye exams to patients outside of our clinics. Currently we are working in the state of Indiana in the United States of America,  and the Musanze District in Rwanda.
Vision for the Future started with the goal of helping children see better. Through the advocacy course I realised the goal was too big, too broad. What I needed was a more defined vision statement. One that drove goals and objectives. Through the WCO course modules I was able to develop a vision statement: "To minimize the impact of undiagnosed vision problems as a barrier to a child reaching their full academic potential".  With that vision statement I set programmatic goals and objectives. I also determined my stakeholders. Knowing who you will be working with, and who may challenge you, is extremely important in developing an advocacy campaign. I had a general idea who the stakeholders would be. The course allowed me to truly identify them, and the role they would play. Through all of this I was able to begin seeing a path towards accomplishing the mission of the programme.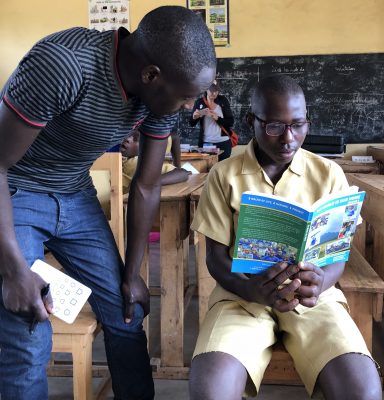 Vision for the Future is ongoing. We are making steps towards improving access and affordability of vision care for children, while following the vision statement. Now, thanks to the course, besides my passion, I have education and experience. To be successful you truly need all three. What issue do you see? What is your passion? Do not feel like you have to take it on by yourself. Find a course working with experts in order to gain education, along with experience. The first step has to be yours.  How else will you change the world.
Dr Don Lyon is a Clinical Professor at the University of Indiana and the Founder/Director of "Vision for the Future". He was in the first cohort of graduates from the WCO Advocacy for Eye Health Course in 2017.
Image on top: Rwandan Children who received spectacles.
GA 2020 – Act Now!
The IAPB Global Assembly 2020 (GA2020) programme has several sessions for optometrists. If you are keen to share your work, do submit an abstract–the sector needs to know!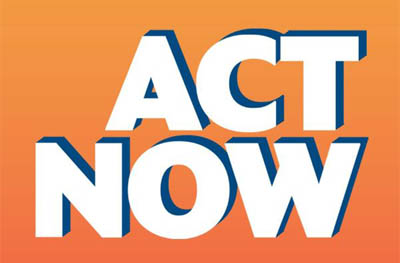 World Optometry Day 2020 Stories