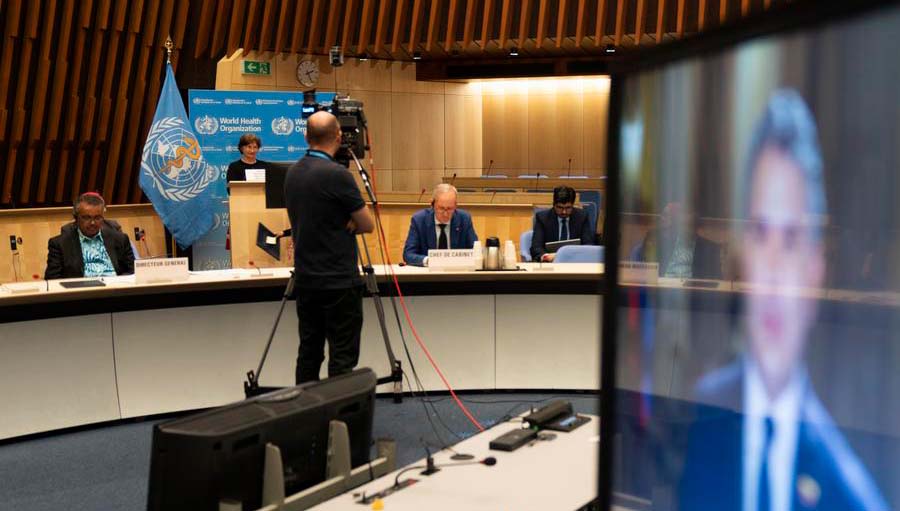 Last week we saw the first virtual World Health Assembly. This enabled many more of us to participate and watch the speeches and Member State statements live. If you missed it you can still access the recorded sessions on the WHO website.
There was a strong call for global cooperation and many Member States expressed their support for the WHO. This included remarks from Heads of State, which can be accessed here.
During the WHA, health ministers adopted a landmark resolution on COVID-19. The resolution calls for united, intensified efforts to control the pandemic, and the universal and equitable access to essential health technologies and products.
Update on Resolution on Integrated People Centred Eye Care
The World Health Assembly is expected to reconvene later in the year. During this WHA, Member States approved a written silence procedure so that items can be adopted without further discussion by the Health Assembly. We hope that this will apply to the resolution on Integrated People Centred Eye care which was approved by the Executive Board in February and has been co-sponsored by over 40 countries.
The resolution commits Member States to implement the recommendations of the World Report on Vision, specifically to:
make eye care an integral part of Universal Health Coverage, embedding eye health in mainstream health plans, strategies and budgets
implement 'integrated people-centred eye care' within health systems
It directs the WHO to:
provide guidance and technical support to Member States
work with Member States to develop feasible global targets to 2030 and present these back to the WHA in 2021 (including the coverage and quality of cataract surgery and correction of refractive error)
report progress to the 77th WHA in 2025
You can see a copy of the text here.
Please join us for our COVID-19 webinar on Eye Health and COVID-19: the Response at the United Nations where I will be speaking to Ambassador Aubrey Webson and Robert Skinner, Executive Director at UN Office.
Photo credit: WHO