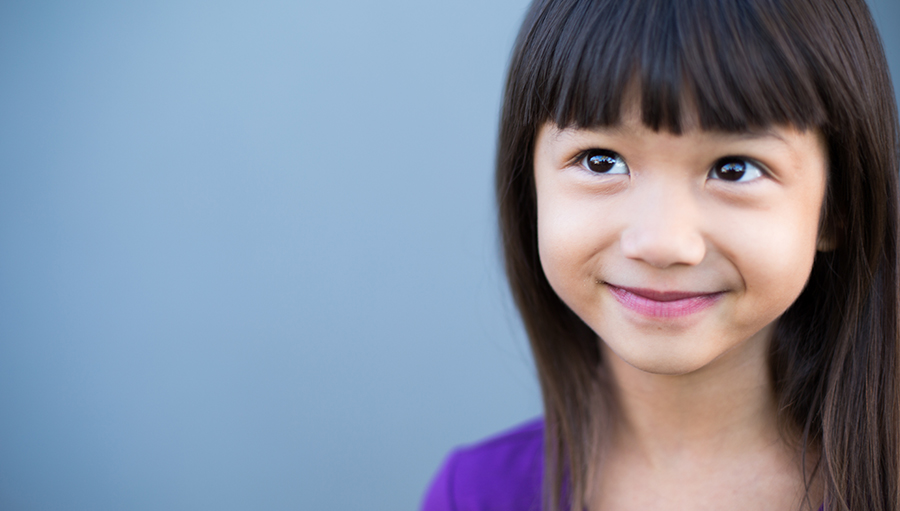 How CooperVision is Spreading the Word About the Growing Epidemic
Slowing the progression of myopia, or nearsightedness, in children doesn't start with an eye exam. It starts with awareness, often from parents and guardians, around what myopia means for eye health, as well as what can be done to prevent or treat the disease. If untreated, myopia increases the risk for severe eye health complications later in life[i].
As a patron of the International Agency for the Prevention of Blindness (IAPB), we're proud to work with all of you towards a world in which no one is needlessly visually impaired by myopia or any other cause. In addition to this, we've undertaken our own global and regional initiatives designed to raise awareness of myopia through measuring current awareness levels and communicating with parents and children.
Mind the Gap
Would you have guessed that parents know more about lice than they do about nearsightedness? That's what we discovered when we worked with The Harris Poll to survey U.S. parents and eye care professionals†. 48% of parents noted that they know less about their children's eye health than they should[ii] while 81% of ECPs agreed that myopia is one of the biggest problems impacting children's eyesight today[iii].
With half the world's population projected to have myopia by 2050[iv], it's critical to identify and address these gaps that exist in the U.S. and worldwide between how eye care professionals and parents understand and perceive the disease.
Hope for closing this gap is in view. Though the Harris Poll data showed a need for greater awareness and understanding, it also indicated that nearly all surveyed parents (96%) believe their child's eye health is important to their child's overall well-being[v], along with their dental health and hearing, and physical fitness. Valuing eye health is the foundation for taking action to preserve it.
Attract Eyes with Multimedia Storytelling
To fill this awareness gap, we're working to reach consumers on global and regional levels in partnership with organizations that share our vision. On the global level, current initiatives are harnessing diverse forms of media such as online video gaming streams, social media, and film to capture the attention of children and parents.
The Game Over Myopia campaign with the Global Myopia Awareness Coalition (GMAC) brings well-known gamers and parent influencers into the conversation through online video streams and social media. The influencers are shedding light on what myopia means and encouraging parents to get their kids outside to reduce their risk of developing the disease. Check out #GameOverMyopia on social media for a look at the campaign in action.
The film Losing Sight: Inside the Myopia Epidemic by Jane Weiner makes the most of its visual medium by showing rather than just explaining the myopia-related ocular pathologies through the personal experiences of people around the world. As Weiner describes it, the "aim is to increase the public's awareness of the vision crisis by creating a visual, visceral sense of what it means to be optically challenged." In doing so, the documentary is designed to be accessible to a broad audience. We're proud to support this film in development alongside many of our fellow industry partners and organizations.
Meet Parents and Patients Where They Are
On a regional level, current initiatives in Canada and the U.S. are examples of meeting parents and patients where they are on smart phones and social media so that the information they need to slow myopia in its tracks is in the palm of their hand.
In Canada, our team worked with Canadian Health & Family to produce a segment on myopia that has aired on HGTV and CTV. The team has since launched a targeted Facebook campaign for parents to keep the awareness going throughout the summer and fall across the country. For more information, viewers are directed to FightMyopia.ca, a resource that visually brings visitors through the key facts parents should know about myopia, its risk factors and what they can do about it.
In the U.S., the Brilliant Futures™ Myopia Management Program includes an interactive mobile app to help keep parents and patients engaged in the treatment featuring the FDA-approved* MiSight® 1 day lens. With over 81% of Americans using smartphones as of 2019[vi], it's an ideal way to provide access to myopia management information, lens handling instructions and videos, and more. The multifaceted program as a whole provides support for the eye care professional, parent and patient and will ultimately be launched in other regions as well.
Achieving widespread myopia awareness and understanding among parents and children will take all of us—eye care professionals, the industry, pediatricians, and others. Through collaborative awareness initiatives like these, we can build a new standard of care that could spell the end of the myopia epidemic and help protect children's vision for generations to come
* U.S. Indications for Use: MiSight® 1 Day (omafilcon A) Soft (Hydrophilic) Contact Lenses for daily wear are indicated for the correction of myopic ametropia and for slowing the progression of myopia in children with non-diseased eyes, who at the initiation of treatment are 8-12 years of age and have a refraction of -0.75 to -4.00 diopters (spherical equivalent) with ≤ 0.75 diopters of astigmatism. The lens is to be discarded after each removal.
† U.S. Survey Research Method: This survey was conducted online within the United States by The Harris Poll on behalf of CooperVision from June 27 to July 18, 2019 among 313 licensed eye care professionals, including 155 optometrists and 158 ophthalmologists who see at least 1 child age 8-15 with myopia each month, and 1,005 parents with children between 8-15 years old. Parent data were weighted by age, gender, education, race/ethnicity, region, income, household size, marital status, and employment status to be representative of the total population of US adults 18+ who are parents of a child age 8-15. Propensity score weighting was also used to adjust for respondents' propensity to be online. Optometrist and ophthalmologist data were weighted by gender, years in practice, and region and a post-weight was applied to the total data to reflect the proportions of optometrists and ophthalmologists within the U.S. ECP population.
[i] World Health Organization–Brien Holden Vision Institute Global Scientific Meeting on Myopia, University of New South Wales, Sydney, Australia, 16–18 March 2015. Geneva: World Health Organization; 2017. License: CC BY-NC-SA 3.0 IGO.
[ii] CooperVision data on file 2019. Myopia Awareness, The Harris Poll online survey 6/27/19 to 7/18/19 of n=1,005 parents (with child age 8-15) in U.S. Strongly/somewhat agree.
[iii] CooperVision data on file 2019. Myopia Awareness, The Harris Poll online survey 6/27/19 to 7/18/19 of n=313 ECPs (who see at least 1/month myopic child, age 8-15) in U.S. ODs (89%) and MDs (68%) strongly/somewhat agree.
[iv] Holden et al. (2016). Global Prevalence of myopia and high myopia and temporal trends from 2000 through 2050. Ophthalmology, 123(5), 1036-1042. https://doi.org/10.1016/j.ophtha.2016.01.006
[v] CooperVision data on file 2019.  Myopia Awareness, The Harris Poll online survey 6/27/19 to 7/18/19 of n=1,005 parents (with child age 8-15) in U.S. 96% absolutely essential/very important.
[vi] "Demographics of Mobile Device Ownership and Adoption in the United States." Pew Research Center, Washington, D.C. (2019). https://www.pewresearch.org/internet/fact-sheet/mobile/