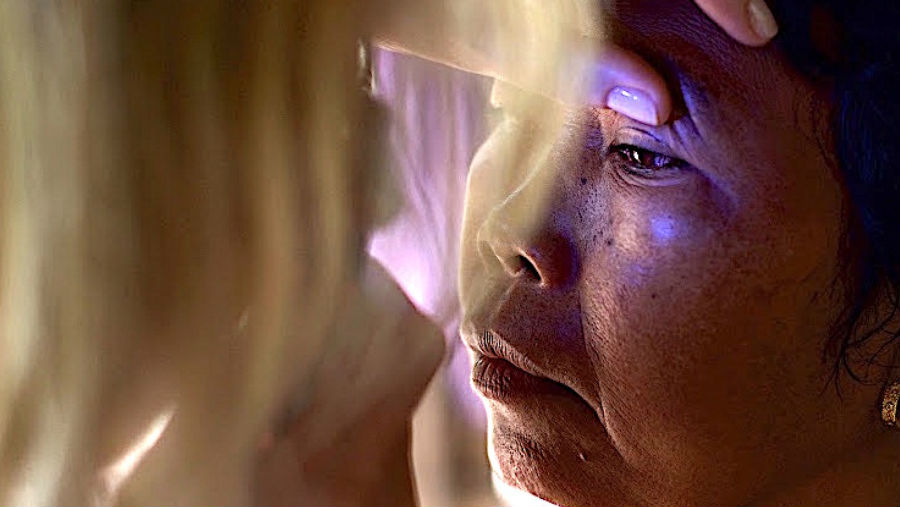 The Lao People's Democratic Republic and the Kingdom of Cambodia have officially eliminated trachoma, the world's leading infectious cause of blindness, the World Health Organization (WHO) has announced. It is the first time a WHO Western Pacific Region country has been validated for eliminating trachoma as a public health problem and follows strong progress in a global effort to eliminate the disease by the year 2020, which has seen Mexico, Morocco and Oman all receive elimination status.
Trachoma is a neglected tropical disease that threatens nearly 182 million people in 39 countries and is responsible for the visual impairment or blindness of about 1.9 million people. It has been a recognized as a health issue in Cambodia since the 1990's and in Lao People's Democratic Republic since the 1970's.
Trachoma thrives in areas with poor water, hygiene and sanitation and among people with limited access to essential health services. If left untreated, trachoma infection can develop into a condition call trichiasis, in which eyelids turn inwards and eyelashes scrape the eyeball, causing pain and irreversible blindness. In order to achieve elimination, WHO requires a prevalence of less than five percent in children aged 1 to 9, less than one case of trichiasis per 1,000 inhabitants and national health systems having the capacity to manage any new cases of trichiasis.
"Trachoma is a disease of poverty. Communities that don't have good access to safe water and sanitation are the hardest hit. But it is possible to tackle this public health problem, as Cambodia and the Lao People's Democratic Republic have done, by making the right investments to protect peoples' health," said Dr Shin Young-soo, WHO Regional Director for the Western Pacific.
Cambodia has taken significant steps to achieve elimination since a 1998 World Health Assembly resolution, which called for the global elimination of trachoma. In 2000, Cambodia conducted a series of trachoma rapid assessments to determine the burden of trachoma in the country. The data collected in this activity led to the implementation of the SAFE Strategy, a WHO-endorsed public health approach designed to treat and prevent trachoma, at scale. This included the provision of surgery to treat trichiasis, mass drug administration to treat active infection, improved facial cleanliness practices and environmental improvements.
In the Lao's People's Democratic Republic, trachoma screening and treatment services have also been highly effective, with progress being accelerated by improved living standards, including access to clean water and improved hygiene and sanitation practices, a key ingredient to the sustainable elimination of trachoma.
"This is fantastic news and we congratulate Cambodia and the Lao People's Democratic Republic as well as our members and all other stakeholders involved in this significant achievement," said Serge Resnikoff, Chair of the International Coalition for Trachoma Control. "The final mile of disease elimination requires strong national leadership, commitment and strategic investment. Cambodia and Laos have demonstrated to the region and the world just what can be achieved with a sustained and targeted approach to disease elimination."
Read more on ICTC
Photo courtesy: Lia Marmelstein-de Koning for #MakeVisionCount photo competition