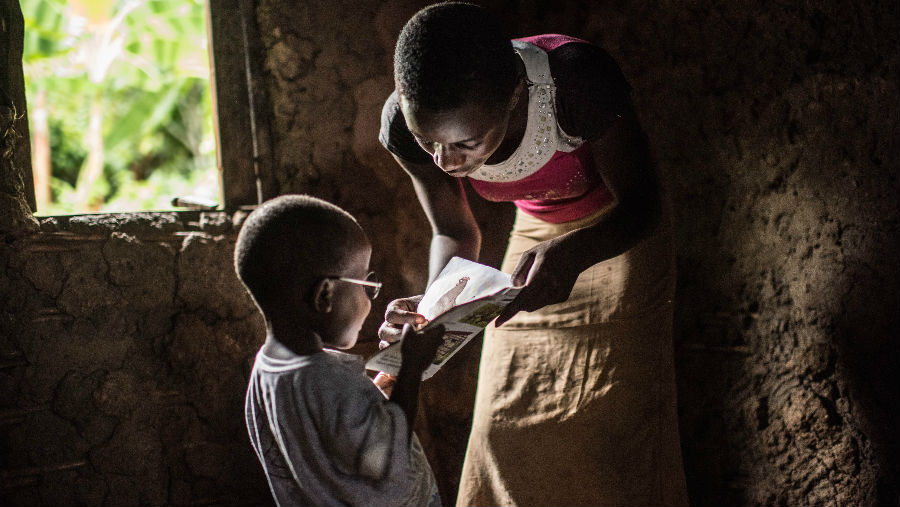 IAPB members came together to celebrate not one but three International Health Days this month.
International Women's Day – 8 March
Our Members came together on International Women's Day to #PressForProgress and talk about the challenges they face while striving for Gender Equity in the Eye Health Community. Thanks to our Member and Patron contributors: Jennifer Gersbeck from the Fred Hollows Foundation, Robyn Deamer from Standard Chartered Bank and Seva Canada who launched "Equal Right to Sight". We also had two fantastically insightful posts from Jambi Garap of the PNG Prevention of Blindness Committee and Elaine Zhang from the Aier Group.
World Glaucoma Week 11-17 March
World Glaucoma Week was massive in the eye health community this year! We all know that getting your eye-sight checked regularly in order to avoid visual damage is important especially if you are at risk for glaucoma, and IAPB members excelled in spreading that message! Thank to our Member contributors: IAPB Italy who held their annual free screening across Italy with an amazing 94 contributing cities, Marie-Claire Boyle from St John of Jerusalem Eye Hospital Group contributed a piece on the issues Palestine faces in the fight against Glaucoma. We also shared a piece from Desiree Murray from The University of the West Indies.
World Optometry Day 23 March
"Once a year, the world celebrates the optometry profession on World Optometry Day. Our profession is dedicated to ensuring that everyone has access to eye care services." – Dr Sandra Block, one of our amazing member contributors wrote. It was a fantastic day to celebrate those who have dedicated their lives to vision and preventing blindness. Thank you to our Member contributors: Sandra Block on behalf of World Council of Optometry, Haleigh Cole Perry and Guiomar Said Malaver Benavides from CharityVision, Martin Aufmuth from OneDollarGlasses, Priya Morjaria from ICEH at LSHTM and Judith Stern and Selina Madeleine from Brien Holden Vision Institute.
Once again thank you to all of our Member and Patron contributors – without your valuable insight we wouldn't be changing the face of Eye Care.
If you are from a Member or Patron organisation and would like to contribute to the next International Days the alliance will be celebrating: communications@iapb.org
April Days:
International Guide Dog Day – 27 April
May Days:
International Nurses Day – 12 May 
Global Accessibility Day – 17 May
Image on top: Criscent can see again after cataract surgery and getting glasses by Tommy Trenchard for #StrongerTogether photo competition