IAPB is an associate member of the International Disability and Development Consortium. IAPB has been working with the IDDC for the past few years alongside some IAPB members promoting the rights of persons with disability, including persons with visual impairment. We have been and continue to be active on the IDDC UN task group including in relation to the SDGs/ Agenda 2030, and Zoe Gray is currently co-chair of the inclusive health task group. Read here IDDC's blog post on today's Universal health Coverage Day.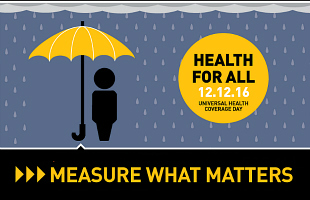 With commendable steps forward being taken by many governments and other actors worldwide on Universal Health Coverage, but still far too much dependency on out-of-pocket expenses and discrimination impeding progress, on UHCDay[i] and every day we must rise for the right to health.
Governments, intergovernmental agencies, and all of us actors involved in health must work to empower those most at risk of being left behind including persons with disabilities.
Ill-health is universal; quality health care is not. Sadly, persons with disabilities are often denied access to quality health care and rehabilitation services instead experiencing stigma and discrimination, and at worst many persons with disabilities face violence and forced treatment. Women with disabilities experience intersectional discrimination in accessing the healthcare they need including related to their sexual and reproductive rights.
The International Bill of Rights and the UN Convention on the Rights of Persons with Disabilities (CRPD) accord persons with disabilities the right to the enjoyment of the highest attainable standard of physical and mental health without discrimination.
In reality, persons with disabilities (approximately 1/7 of the world's population – 80% of whom live in developing countries[ii]) are not enjoying this right. Persons with disabilities are two times more likely to find skills and facilities inadequate, three times more likely to be denied health care and four times more likely to be treated badly in the health care system[iii].
Evidence shows that due to the hidden costs associated with disability, persons with disabilities are disproportionately affected by poverty and disadvantaged so they cannot afford to access health, rehabilitation services and assistive devices needed.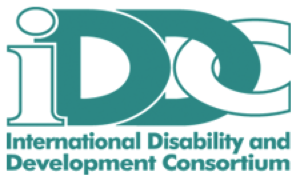 At the International Disability and Development Consortium, a global consortium of disability and development non-governmental organisations (NGOs), mainstream development NGOs and disabled people's organisations (DPOs) we are working to advocate for the enjoyment of rights, including health inclusion.
It is evident that it's not possible to achieve Agenda 2030 and UHC without addressing structural differences. Governments and other actors must work together to eradicate user fees for the poorest. They must take the hidden costs of living with disability into account within health insurance and social protection schemes, ensure needs of persons with disabilities are included in essential packages delivered by sensitised workforce with the right skillsets, and dismantle non-financial barriers to access, be they attitudinal, physical, sensory or communication-related.
To achieve UHC will require meaningful involvement of persons with disabilities and other stakeholders affected by health inequity. Evidence and tools and the rights framework can help guide the way[iv]. With political will, UHC can be the great equalizer that will transform the lives of billions of people.
For more information contact:
Zoe Gray zgray@iapb.org Inclusive Health Task Group Coordinator
Betty Kwagala betty_kwagala89@yahoo.com Inclusive Health Task Group Coordinator
[i] http://universalhealthcoverageday.org/
[ii] World Report on Disability, http://www.who.int/disabilities/world_report/2011/report/en/
[iii] WHO Factsheet on Disability: http://www.who.int/mediacentre/factsheets/fs352/en/; Better health for People with Disabilities, WHO Infographic on health access: http://www.who.int/disabilities/infographic/en/
[iv]  See for example – Are we serious about leaving no one behind? Advancing on the SDGs with persons with disabilities, health and rights for all, https://www.iddcconsortium.net/resources-tools/are-we-serious-about-leaving-no-one-behind
Liked it? See other posts for Universal Health Coverage Day