Do you have a success story in integrated diabetes and eye care? We want to hear from you!
We want to hear from you! IAPB currently is helping to compile a Compendium Report on Integrated Diabetes and Eye Care, which will pull together a range of case studies from around the world showing good practices in integrated care for diabetes and eye health.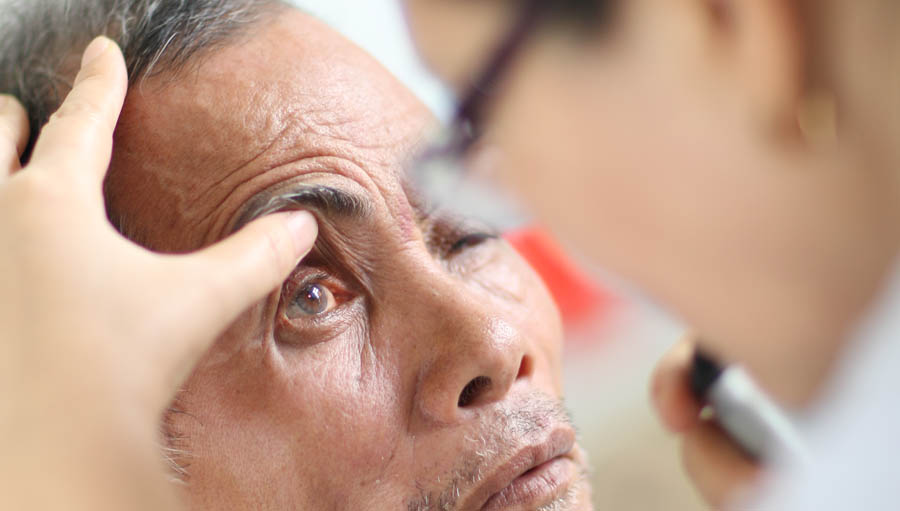 While there are already a number of guidance documents for practitioners and policy makers on detection, treatment and management of diabetic eye disease, there are actually very few documented, easily accessible case studies that demonstrate integrated diabetes and eye health care in the real-world.
This proposed compendium report aims to fill that gap. Drawing on evidence from a range of projects and programmes from different contexts around the world, the compendium will provide practical, real world guidance to policy makers, medical organisations and service providers on how to effectively implement integrated, early detection and prevention-focussed care for diabetes and eye health.
It will be published in late 2018 and will support ongoing advocacy efforts to promote prevention-focussed eye health care as part of routine diabetes care around the world.
We are encouraging IAPB members to submit expressions of interest based on a case study you would like to see included in the compendium.
The case study should showcase a program, model or policy initiative that has improved access, utilization and/or quality of sight-saving services for people with diabetes, through an integrated diabetes and eye care approach.

For more information on what we mean by "Integrated Care for Diabetes and Eye Health", see IAPB's joint statement with the International Council of Ophthalmology, International Diabetes Federation and World Council of Optometry, Strengthening health systems to manage diabetic eye disease: Integrated care for diabetes and eye health.

We are looking to include a range of case studies, from different parts of the world and different resource settings, which demonstrate good integrated care in action.
How to submit an Expression of Interest:
Initial Expressions of Interest only need to be short (maximum of 400 words) and briefly provide the following information using the template available here:
Context, including country, income category (low, lower-middle, upper-middle, high income), region(s) and implementing partner(s)
Brief description of the project/initiative
Key lessons learned: including whether a formal evaluation or research activities have been undertaken for this project.
Expressions of interest are due 6 April 2018 and should be submitted to Ben Murphy, Global Advocacy Advisor, The Fred Hollows Foundation at bmurphy@hollows.org.au.  
For more information on submissions, please refer to our call for expressions of interest  or contact Ben Murphy at bmurphy@hollows.org.au

Photo courtesy: Hanh Pham for #MakeVisionCount photo competition