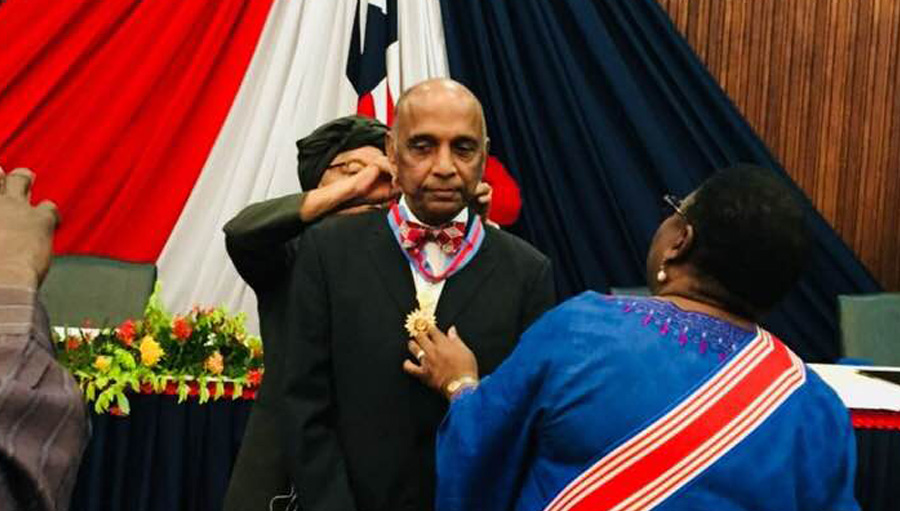 Dr Gullapalli N Rao, chairman, L V Prasad Eye Institute (LVPEI) was inducted as a Commander, Order of the Star of Africa by Nobel Laureate and President of Liberia, Dr Ellen Johnson Sirleaf, on 24 November 2017. During the induction ceremony, President Sirleaf lauded Dr Rao for his contributions and distinguished service to the Republic of Liberia and to Africa in public service and sciences.
President Sirleaf commended Dr. Rao and his team for responding to the Government of Liberia's call to extend the operations of the L.V. Prasad Eye Institute to Liberia three years ago. The Institute brought in some of the best state-of-the-art medical equipment to the country.
In July this year, the L V Prasad Eye Institute opened an eye centre in the John F Kennedy Memorial hospital at Monrovia, the capital of Liberia, with support from Lions Clubs International Foundation and Operation Eyesight Universal. Since inception, the eye centre has catered to over 6000 patients, including corneal transplants. The centre aims to treat at least 20,000 Cataract patients across Liberia and in the sub-region by the year 2020.
The ceremony was graced by several senior government officials from Liberia.
See also: President Sirleaf Admits Dr. Rao into The Order of The Star of Africa with the Grade of Commander