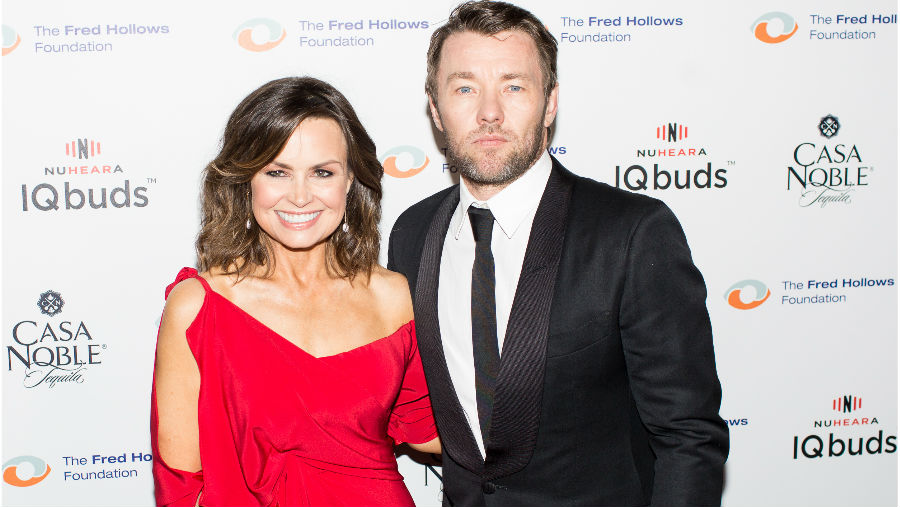 Press Release: Australian actor and film-maker Joel Edgerton has hosted a major Gala Fundraiser for The Fred Hollows Foundation in Los Angeles, on Wednesday night, 15 November 2017 (LA time).
Guests included Adrien Brody, Lara Bingle and Sam Worthington, Rob Pattinson, Ricky Martin, Paris Hilton, Chord Overstreet, Sofia Boutella and Jesse Williams, as well as Seal, Tim Minchin, Flea, ELEW and Nikka Costa who gave performances during the evening.
Edgerton is a long-time ambassador for The Fred Hollows Foundation, which works in more than 25 countries around the world to end avoidable blindness.
The Gala Fundraiser featured Edgerton and Ethiopian eye surgeon Dr Wondu Alemayehu and was co-chaired by Leonardo DiCaprio, Al Pacino, Chris Pine, Kate Beckinsale and Rob Pattinson.
"Before I started working with The Fred Hollows Foundation, I had no idea that 4 out of 5 people who are blind don't have to be and that there are a staggering 36 million people in the world who are blind," Mr Edgerton said.
"Over the past four years I've been lucky enough to see first-hand what this great organisation does. I have travelled to see their work both in Australia and in Nepal and what I saw during those trips was truly amazing.
"Watching someone who has been blind for years have a simple 10-minute surgery and then be able to see again is inspiring and so I hope that here in the US, community leaders, politicians and philanthropists will get behind our work, in the same way that Australians have."
The event was MC'd by The Fred Hollows Foundation's newest global ambassador, Lisa Wilkinson AM, who has also lent her support to the cause.
"I'm incredibly honoured to be working with The Fred Hollows Foundation and helping with their very important work in Africa, tackling an eye disease that particularly afflicts women and girls," Ms Wilkinson said.
"It's a cause I'm passionate about and I'm really excited to be hosting Wednesday's event in Hollywood for Joel Edgerton. I'm also thrilled to be on board with The Foundation as a global ambassador."
Nick Martin, Director of Public Affairs for The Fred Hollows Foundation, said: "We work in more than 25 countries and support teams of surgeons, nurses and screening staff to reach patients in what are sometimes the most difficult of conditions."
"To continue our work we need more help – and that's why we're calling on generous people in the United States to support The Fred Hollows Foundation."
Mr Martin thanked Joel Edgerton for his outstanding leadership and his support of The Foundation and the LA Gala Fundraiser, and also paid tribute to the generous co-chairs: Leonardo DiCaprio, Al Pacino, Chris Pine, Kate Beckinsale, Rob Pattinson and MC Lisa Wilkinson.
The Gala was generously sponsored by Casa Noble, Nuheara, Larsen Jewellery, Moet and Chandon, Dream Hotel Hollywood, Warner Bros. and Sukin.
The official transport sponsor was Audi.
"Thank you to our tremendous sponsors and supporters who made tonight possible," Mr Edgerton said.
Photo on top: Lisa Wilkinson with Joel Edgerton at the event