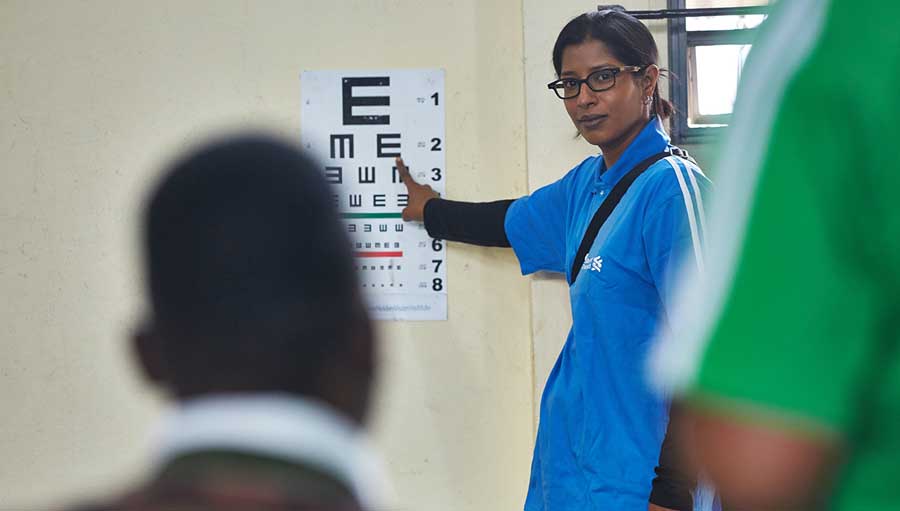 Press Release: 01 February 2018
Travelling long distances for eye screening and management of eye problems will be a thing of the past for the community of Dlamini in Soweto and surrounding areas.
This follows a public-private partnership between the Gauteng Department of Health, Brien Holden Vision Institute and the Standard Chartered Bank. The three partners are supporting the "Seeing is Believing" campaign and Vision Service Plan Global (VSP Global), which have resulted in the successful delivery of three projects and significant contribution to the development of eye health services in primary health care centres.
"Through these projects, 404 721 people have undergone eye screening, of those 31 903 have received spectacles or assistive devices. A total of 143 923 kids received eye care services and 10 eye care sites were established and six optometrists were appointed."
"All these concerted efforts are ultimately aimed at relieving the burden on secondary and tertiary eye units like the well-known St. John's Eye Hospital in Chris Hani Baragwanath Academic and allowing our ophthalmologist to focus on medical and surgical interventions necessary to reduce avoidable blindness, such as cataract surgery, childhood blindness and glaucoma management. I am quite encouraged by the work done in realisation of the "VISION 2020" programme in our Province, said MEC Gwen Ramokgopa.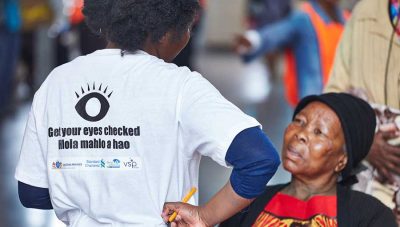 "We are delighted to contribute sustainably to the eradication of treatable and avoidable blindness in South Africa's poorest communities through our Seeing is Believing project. Launched in 2003, globally, we have committed to raise USD 100million between 2003 and 2020 through fundraising and the Bank's matching funds. We are on track to reach the fundraising target well before 2020. To date, we have invested just over USD 2million – about ZAR 24million in South Africa alone. Blindness affects the education and livelihoods of the individuals and families involved and also the economic well-being of communities. We are glad we can play a role and are grateful to all the stakeholders who partner with us to help deliver these services on the ground." Mr. Kweku Bedu-Addo, CEO South Africa and Southern Africa, Standard Chartered Bank.
"This public-private partnership is a quality investment in the future of our community and we like to applaud Gauteng Department of Health, Standard Chartered Bank and VSP Global for supporting these significant programmes", said Professor Kovin Naidoo, CEO of Brien Holden Vision Institute.
"Our overall objective is to guarantee that blind people are independent, are able to pursue their education and careers, that they are socially integrated into communities and are able to make contributions towards economic growth and development of Gauteng province. We are grateful to NGOs and our private partners, who have worked with us in restoring full sight to people with impaired vision over the years," concluded MEC Ramokgopa.
Issued by the Gauteng Department of Health.
For more information please contact Director of Communications, Lesemang Matuka 072 025 3605 or mediaenquiries@gauteng.gov.za. For media releases, speeches and news visit the Gauteng Department of Health's portal at www.health.gpg.gov.za.