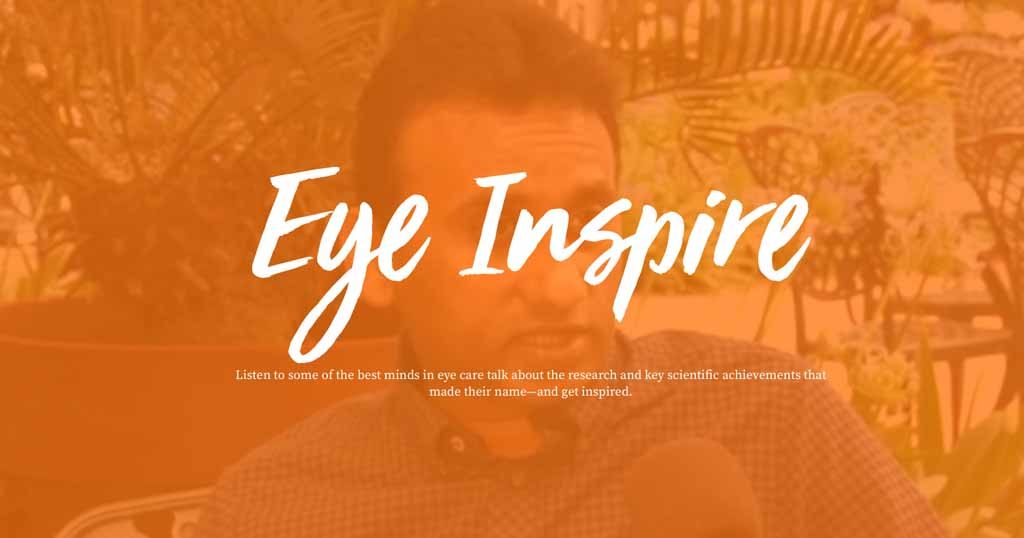 The International Agency for the Prevention of Blindness (IAPB) brings you a series of interviews – written, audio and video – where we speak to women and men from the eye care sector, whose work inspires us all. The Eye-Inspire series will bring you the inspiration and scientific stimuli that has propelled forward some of the brightest minds in eye health.
Key epidemiological and clinical trials, low-cost IOLs, Ivermectin, Azithromycin, WHO data on VI prevalence, the Pyramid model – the history of the sector is dotted with many landmark scientific advances that have shaped it the way it is today. In each interview, we will sit down with an important figure in public health for eye care and discuss the key scientific papers, breakthroughs and associations that have strongly influenced their work over the years. For the launch on World Sight Day, we bring you three videos:
Using video and other media, IAPB will present one individual per episode. The individual will list 4-5 scientific papers that have most influenced them and their work, and explain how these key scientific milestones have pushed their careers – and as a consequence, the sector's knowledge – ahead in innovative, new directions. Which paper or scientific announcement helped seed an important development? What scientific papers would she count as her top influencers? Videos will feature transcripts and you should be able to download or access the scientific papers or books they refer to.
The interviews are structured around these broad questions:
Key scientific papers in their career: Each is listed and the context is presented:
What has been the scene till then?
What key discovery/insight did the paper offer?
Was it correct, or was it wrong?
How did that change your approach?
How did that change the community's approach?
What were the repercussions of the scientific advice posited in that paper to blindness prevention?
We do hope you enjoy these series, and we look forward to bringing more such videos to you. Do leave your comments under the video–it will help us tweak our questions. Happy World Sight Day!