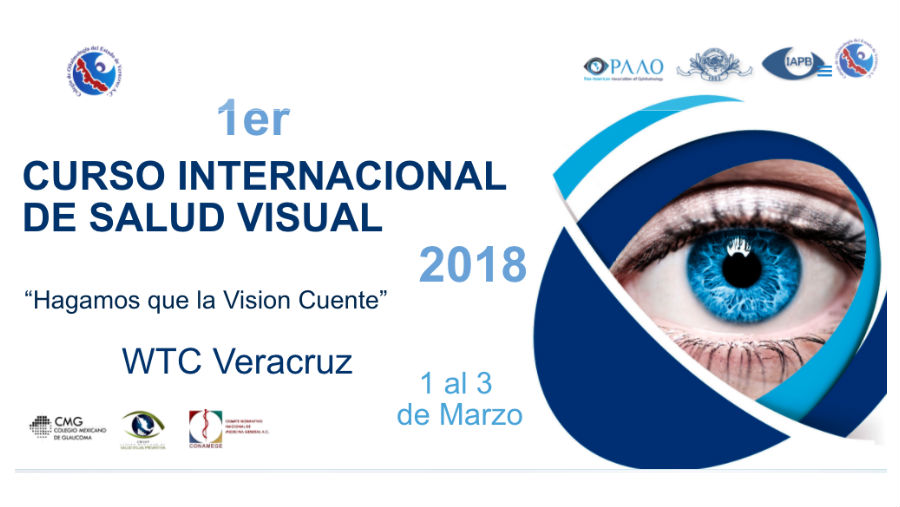 A three day conference on eye health is being held in Veracruz, Mexico from 1 to 3 March 2018. The speakers at the event include Dr Serge Resnikoff, Dr Rupert Bourne, Dr. Fernando Barria R. Von-Bischhoffshausen, Dr. David Green,  Dr Rainald Duerksen Braun and more. Read more about the speakers.
The event will be held at WTC Veracruz, Mexico. It has been endorsed by the Mexican Council of Ophthalmology curricular worth 24 points. It will also carry a value of 20 points of recertification for the General Physician before the National Certification Board in General Medicine AC.
The topics covered in it will include diabetes mellitus, glaucoma, emerging issues in visual health and more.
The event is being organised by Fundación Hospital Nuestra Señora de la Luz and supported by partners that include Orbis and IAPB.
Please see the link below for more detail such as registration rates, programme, and more: http://www.cursosaludvisual.com/
To register: http://www.cursosaludvisual.com/registro/